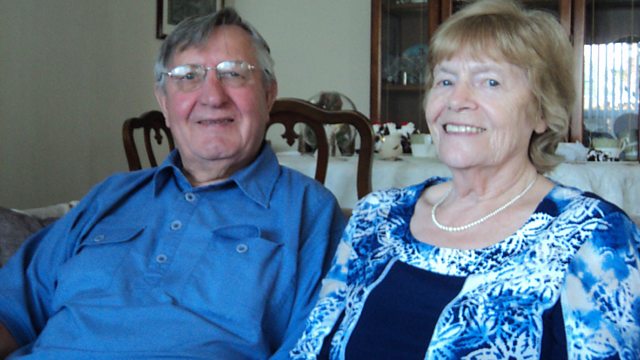 Seonaidh Moireasdan agus Seonag Mhoireasdan
Fhuair Seonaidh Beag Moireasdan à Uibhist a Tuath cliù anns an òran 'The Cutter' le Runrig.
Tha Catrìona Mhoireach a' coinneachadh ri Seonaidh ann an dachaigh a phiuthar-chèile Seonag Mhoireasdan an Toronto far a bheil an dithis aca air a bhith a' fuireach airson còrr is dà fhichead bliadhna. Catriona Murray meets John Morrison from North Uist, the peat-cutter of Runrig's 1987 song 'The Cutter', and his sister-in-law, Joan Morrison, in Toronto where they have lived since the late 60's.
Last on