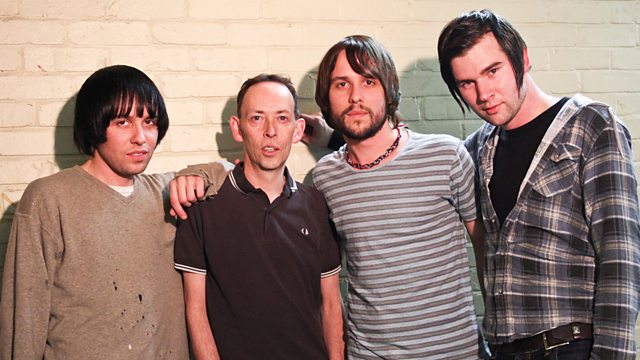 The Cribs in session for Steve Lamacq
Steve continues 6 Music's week of live music with The Cribs live from the BBC's legendary Maida Vale studios.
The band are celebrating their 10 year anniversary this year with a best of album 'Payola' and a new single 'Leather Jacket Love Song'. The retrospective album follows the band's fifth studio album; 'In The Belly Of The Brazen Bull' which was released last year and produced by Steve Albini and Dave Fridmann. This song, recorded in 2010, was the last song the band completed as a four piece, and thus, the final song to feature former Cribs guitarist Johnny Marr.
Ryan Jarman told Rolling Stone: "Recording in Chicago with Steve was a swift, no-messing-about affair. Very rewarding."
They chat with Steve and play infront of a 6Music audience for this special programme live from the Maida Vale studios. Plus we end the programme with a special Yorkshire theme Friday Free For All.
Last on