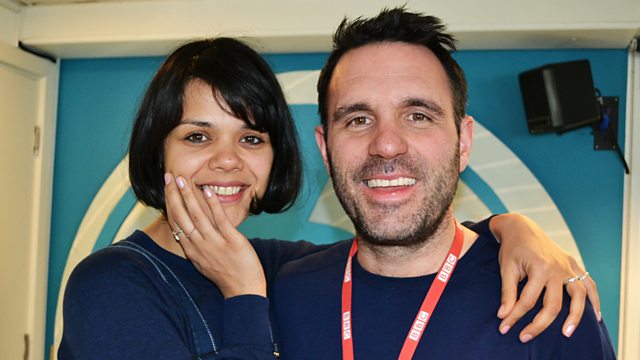 Bat For Lashes and Palma Violets
Natasha Khan, AKA Bat for Lashes, joins Shaun in the studio for a chin-wag and to talk about her latest single 'A Wall'.
And a Palma Violet is on the phone to chat about their Maida Vale session coming up on Lauren's show later.
Plus, are you doing something pretty average this weekend? Share the details and Shaun may give you a Middle Age Shout Out! And remember, if you're on Twitter, to include the hashtag #MASO.
And the Bard of Breakfast, Murray Lachlan Young, performs a specially-penned poem to tie-up another week of silliness on the UK's most self-deprecating Breakfast Show.
Last on