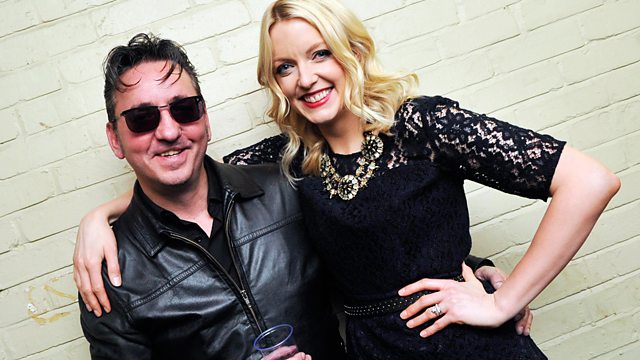 Richard Hawley in session for Lauren Laverne
We return to the historic studios for another series of special sessions as part of 6Music Live At Maida Vale. All week Lauren will bring you an amazing group of artists for 6Music Live who you'll be able to watch live online and via the BBC red button in the evenings.
Richard Hawley joins Lauren at Maida Vale for a special Valentine's Day celebration.
Last on
#6musiclive - Richard Hawley
Richard Hawley was live in session with Lauren Laverne on Thursday 14th February 2013 as part of our 6 Music Live at Maida Vale week. Catch-up on the morning with our live blog below.
That's all for today's live video - thanks for joining in and watching Richard Hawley live.

Keep an eye out for video highlights, photos and a podcast featuring the best bits of Lauren's show as the afternoon progresses.

You'll be able to find it all via our '6 Music Live at Maida Vale' homepage below - plus don't forget Richard Hawley highlights will be on the Red Button from 8pm tonight!

How was it for you? #6MusicLive

Our last track today is 'For Your Lover Give Some Time'. Let us know your thoughts on today's show #6musiclive

It's not over yet, we've got one more Richard Hawley live track coming up on our video stream above so don't go away just yet!
See more live updates