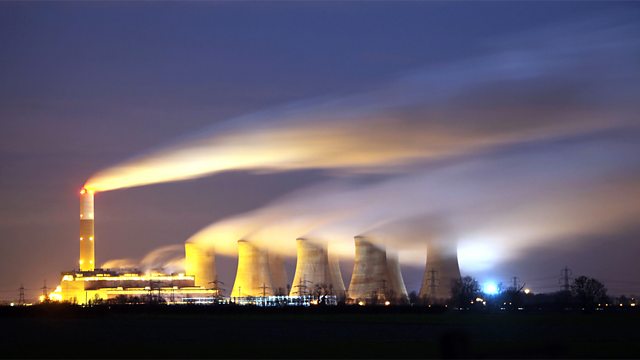 19/02/2013
Morning news and current affairs with James Naughtie and Evan Davis. Including Sports Desk, Weather, Thought for the Day.
Last on
A rundown of stories from Tuesday 20 February including programme highlights and comment.
Life Inside 'Islamic State': Diaries
Tuesday 19 February
The chief executive of OFGEM has warned energy prices will increase as we rely more on imported gas. The funeral of Reeva Steenkamp, the girlfriend of Oscar Pistorius, takes place later today. And the Universities Minister David Willets on the 24% drop in Indian students coming to study in the UK.
0855

Alistair Buchanan, the chief executive of OFGEM, the energy regulator will today set out why, the UK will be relying more and more on imported gas as we close down coal and oil fired power-stations. Charles Hendry MP, former energy minister, Audrey Gallacher, director of energy at Consumer Focus, discuss how the move will affect UK energy prices.

0853

Business news with Dominic Laurie. If you missed his roundup of today's top business stories at 0615 you can download it as a podcast here:

0847

The lives of more than 800,000 babies around the world could be saved each year if mothers breastfed their babies in the first hour of life, according to Save the Children. The Today programme's correspondent, Mike Thomson investigates from Southern Sudan where only one in eight children live to the age of five.

0843

Heather Frost - a 36-year-old unemployed mother with eleven children and two grandchildren - appears on the front pages of several tabloids this morning. She's drawn widespread coverage and criticism after her local council in Tewkesbury in Gloucestershire decided to build a six bedroom house for her family, which will reportedly cost hundreds of thousands of pounds. We speak to Derek Davies, Lead Member for Built Environment, Tewkesbury Council.
See more live updates