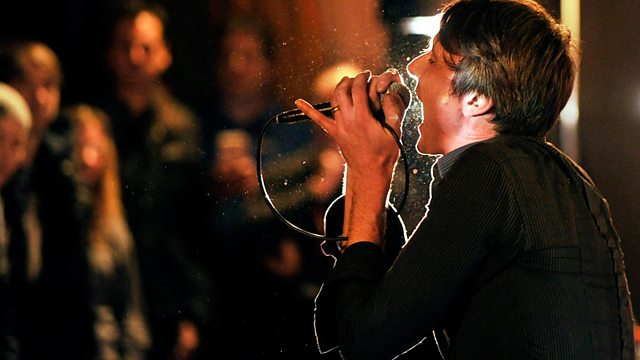 Suede in session for Lauren Laverne
We return to the historic studios for another series of special sessions as part of 6Music Live At Maida Vale. All week Lauren will bring you an amazing group of artists for 6Music Live who you'll be able to watch live online and via the BBC red button in the evenings.
Suede kick off proceedings playing tracks from their new album Bloodsports; their first new material in 10 years.
Last on
#6musiclive - Suede
Suede are live in session with Lauren Laverne as part of our 6 Music Live at Maida Vale week. Follow the event and join in here.
That's it for today, hope you enjoyed Suede as much as we all did. Back tomorrow with band of the moment, Manchester's Everything Everything. Join us from 10am for more 6 Music Live.

Hi there - if you're just joining us then you're in the right place for more exclusive Suede! Just click here to watch the rest of Suede's performance:


Bonus track for you internet viewers: Sabotage


Live now: Animal Nitrate
See more live updates