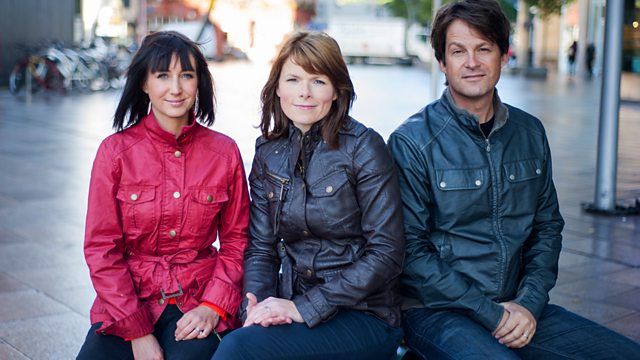 When you buy a fridge or tv on the high street, the sales assistants will be keen to sell you an extended warranty. But are they a good deal and are the shops telling you the whole truth about them? X-Ray goes undercover to see if shops are telling their customers that they can shop around for warranties, and that they don't have to buy them at the same time as they buy their goods. Linda Savory hasn't seen the Renault Scenic she bought from Trade Price Cars in Barry last autumn for months. She took the car back to the garage when the key stopped working, but what should have been a simple repair left Linda spending hours on the phone and visiting the garage to try and retrieve the car she'd paid £1,700 for. Rachel Treadaway-Williams sets out to investigate. Lucy Owen visits Holyhead fireman Nigel Moore whose garden is backed by a four metre high wall, part of which has collapsed. They're now too afraid to let their children play in the garden in case the rest of the wall should fall on them. So far the owners of the wall have refused to sort things out. Will X-Ray be able to help? Bob Beniest from Newport is a watch collector with a passion for Westerns. So when he saw a replica of the watch that plays a crucial role in the Clint Eastwood film 'A Few Dollars More' on sale online, he just had to buy it. But now he's two hundred pounds down, and the company seems to have disappeared. Rhodri Owen dons his Stetson to find out more.
Last on
Extended Warranties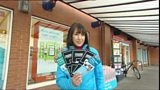 Sales staff in major electrical stores in Wales are misleading customers when they sell extended warranties, an X-Ray investigation has found.

The programme went undercover in Argos and Currys PC World to see if they are following customer protection laws. The companies are the biggest sellers of warranties on goods like TVs and washing machines.

Researchers, who visited stores across north Wales, found:
• Some staff at Currys told us we had to buy the warranty at the same time we bought the goods, which is not true;
• Some staff at both Currys and Argos told us we couldn't buy warranties elsewhere, even though they are obliged to tell customers in writing that they can;
• In one Currys store staff gave misleading information on how much other companies charged for warranties, and;
• In one Argos store we were told a warranty would cover scratches, which is not true.

Consumer law expert Professor Margaret Griffiths viewed the programme's findings. She said that giving false information on competitors' prices would be "contrary to the law".
She added: "If they are saying it would cover you for a scratch when it doesn't then they are misleading you."
"Retailers are relying on the fact that customers are going to get swept up in the excitement of buying their television or their video or whatever and will automatically say, "I don't want my £600 TV getting damaged. Of course I shall buy an extended warranty"."

Both Currys and Argos promised to investigate X-Ray's findings, and Currys said they would give training to staff where necessary.

Major electrical retailers have come under fire from consumer groups and regulators for many years over the way they sell warranties.

The Office of Fair Trading (OFT) has been concerned about the way stores sell extended warranties for several years. It is concerned that, because warranties are mostly sold in store along with electrical goods, there is a lack of competition in the marketplace.

New rules were introduced in 2005, but in 2012 the OFT threatened to refer the warranties market to the Competition Commission. Instead Argos, Currys and the now defunct Comet group agreed to set up a price comparison website where consumers can easily compare warranties. The OFT said they hoped that it would be launched in February 2013.

An Argos spokesman told X-Ray: "We take your investigation and our responsibility to fully inform customers very seriously, and were concerned and disappointed to learn the details of your experience. We have launched an internal review to investigate the concerns you have raised."

A spokesman for Currys PC World said: "We are investigating the incidents highlighted in your report. All staff complete customer service training, and training on the legal obligations associated with warranty services is compulsory for new starters. This training, specifically covering the topics identified in your report, is then systematically refreshed on a regular basis. Customer service is at the heart of our business, so we are already investigating the stores in question, and will conduct further training and support where necessary."
Trade Price Cars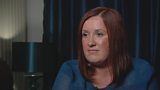 When Linda Savory paid almost £1,800 for a second-hand car, it came with a very unwelcome surprise.

The Renault Scenic was being sold by Trade Price Cars Ltd, in Barry, and Linda spotted it online last September. Back then, the family needed a car for work, school and hospital appointments for disabled son Tyler.

Linda said: "It seemed absolutely fine, it drove like a dream. I kind of fell in love with it and thought yeah, this is the car that's just perfect for us."

The car had no MOT, spare tyre or stereo, and had a broken window but Linda was reassured by the salesman that they'd resolve the problems, so she bought the car.

Although the jobs were sorted when she collected the car, the salesman said the electronic key card was temperamental and needed a new battery. But that didn't work.

Linda says Trade Price Cars promised to resolve the problem but over the next month it was at the garage so regularly waiting to be fixed, she only had it for around 10 days.

She said: "They were promising to fix the problem, deadlines would come and go, the mechanic would never turn up."

Linda approached another garage for their opinion. They did a history check and discovered outstanding finance on the car, meaning someone who'd previously bought it hadn't finished paying for it.

Linda said: "That was a hell of a shock. Not only was the car faulty, I really didn't know anything about the car and the dealership said, "well in a nutshell it's not yours"."

History checks are simple and can be done by anyone buying a second-hand car.  Importantly, traders are supposed to carry them out before selling a car. Official guidelines tell them specifically to check for outstanding finance to ensure they're sticking to laws protecting consumers."

In Linda's case there was over £1,000 owing to the finance company who were keen to track it down.

Linda wanted a refund and says Trade Price Cars eventually agreed to pay back £1,645 but after several weeks she was still waiting.

She said: "I'm just so angry and frustrated that they will not give that money back. It's not theirs, it's my money."

X-Ray investigated whether any other cars for sale at Trade Price Cars in Barry had a hidden history. We carried out history checks on eight cars, and one silver Lexus was a 'category D' write-off. That means it's been damaged in an accident and while those cars can be sold on, they have to be repaired properly and the dealer should tell you what you're getting.

But when X-Ray visited the garage posing as potential customers, the salesman told us twice that the Lexus hadn't been in any accidents and assured us they'd checked to make sure that was true.

After X-Ray contacted Trade Price Cars about Linda's case, they refunded her £1,645. They have not provided any response to our questions.
Motorcare Elite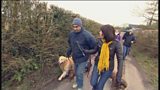 A businessman who was exposed by X-Ray for selling bogus warranties for second hand cars has been fined by the financial watchdog.
The Financial Services Authority (FSA) found that Harby Panesar misappropriated more than £180,000 from Llantwit Major-based Motorcare Elite and his previous company.
Over six thousand of his customers were left without the motor cover they'd paid for.
The FSA took action after a three-month long investigation by X-Ray into Mr Panesar's business practices.
Last year, the programme reported that Mr Panesar had appeared on television when he spent a reported £20,000 on his daughter's birthday party.
She appeared in an episode of the MTV series My Super Sweet 16 UK, boasting about the family's wealth.
It featured the house on a six-acre estate, with stables and ponies costing as much as £20,000.
Now Mr Panesar is faced with paying a £212,000 fine and has been banned from working in the financial services industry.
The FSA says it will put him into bankruptcy a second time if he does not pay up.
If you're a Motorcare Elite customer seeking help then you can contact the Financial Services Compensation Scheme.
Giant Wall Worry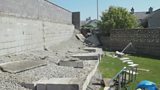 When plans for a new housing development in Holyhead on Anglesey were announced, the residents of Bryngwyn Road expected the view from their windows to change.
But they didn't expect to be looking out on a four metre high breeze-block wall, which was built around the new estate and across the bottom of their gardens.
Nigel Moore and his family told X-Ray: "It looks like a prison wall. We were never consulted, we used to have a wooden fence, when I came back from holiday the wall had been started and the fence had been taken away!" And neighbours Iris and Gruff Thomas were horrified by the four-metre high monstrosity. "It looks like a jail wall," Iris complained. "It's so high, it's horrible!"
In 2007, the developers, TJ McCarter Ltd went bust and the new estate was snapped up by the Royal Bank of Scotland (RBS).
Then in the summer of 2011, when Nigel's young children were playing in the garden, he spotted something very worrying.
Nigel explained: "One of the boys kicked the ball onto the top of the wall, I climbed up to retrieve it and noticed the cracks in the top. It was worrying".
When Anglesey Council's building inspectors came out, they were shocked by the dangerous leaning wall.
They told Nigel to steer well clear and to take it up with the new owners of the development behind his bungalow, the Royal Bank of Scotland.
RBS sent out a surveyor, who said it wasn't one wall, but two! And while RBS admitted to owning the higher level wall, according to them, the lower wall, which was leaning into Nigel's garden, was HIS responsibility.
Nigel was devastated. Then in May last year, disaster struck in the middle of the night.
"We heard a loud bang", Nigel explained. "The wall had collapsed completely. There was 40-50 tons of masonry lying across the garden, it just totally destroyed everything. If we'd have been out here, it would have killed us."
A desperate Nigel asked the Royal Bank of Scotland for help but unlike the wall the bank stood firm.
They did pay for the rubble to be taken away but insist they're not liable and won't compensate Nigel for his damaged property or the cost of fixing the wall.
Huge cracks have now appeared in the remaining structure. Next door, pensioners Gruff and Iris are terrified that the leaning wall will soon collapse onto their conservatory and greenhouse.
X-Ray asked chartered surveyor Chris Armstrong to examine the wall. "It's not safe", he warned.
"It may have been built as two walls but the actions of the developer by filling the gap and capping the gap between the two walls has created a single wall. Especially the filling between the walls, the weight of that has pushed the lower wall over."
He didn't think that Nigel should foot the bill, saying: "The wall wasn't built properly and the developer or whoever is responsible needs to get this sorted it out. The wall next door is on the point of collapse. It's one of the worst cases of any garden or retaining wall I've ever seen."
Even RBS's own surveyors agree that the poor design of the wall probably caused its collapse, but they insist it's not their problem.
Nigel and his young family have been unable to use their garden for almost two years, and the prospect of paying more money to put things right is hard to swallow.
Nigel said: "I didn't build it, I didn't ask for it, why should I have to pay for it. It could have killed my family!
We asked RBS whether they would reconsider their decision NOT to fix Nigel's wall, and Iris and Gruff's next door.
They said that they don't believe they own the lower wall, but because the residents don't agree, RBS say they will pay for further investigation to clarify the legal ownership of the wall - and if it does belong to them, they will repair it. We'll keep our fingers crossed.
Read Lucy Owen's blog about filming in freezing temperatures and heavy snow.
Credits
| Role | Contributor |
| --- | --- |
| Presenter | Lucy Owen |
| Presenter | Rhodri Owen |
| Reporter | Rachel Treadaway-Williams |
| Series Producer | Susie Phillips |