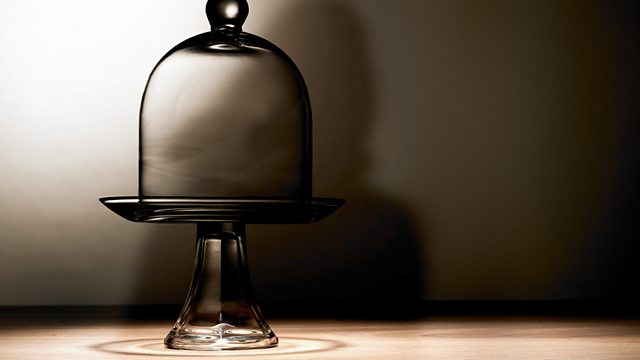 Sylvia Plath's haunting and only novel is fifty years old and is broadcast for the first time in celebration of the anniversary. The novel tells the story of Esther Greenwood, a talented girl with a prestigious internship on a magazine in New York in 1953. With dreams of becoming a writer and an impressive track record of scholarships and prizes, Esther seems to have it all - and knows she should be 'having the time of her life'. But between the cocktail parties and the piles of manuscripts, unsatisfactory men and the choices ahead, she finds herself spiralling into confusion and depression. As she retreats from the world in despair, she will attempt suicide and find herself in the world of the asylum before finding a way through.
The Bell Jar is both darkly funny and acutely observed, capturing in vivid and witty prose the society Plath inhabited in the 1950s. A modern classic, The Bell Jar is a powerful portrait of a clever young woman with great ambitions confounded by the hurdles the world puts in her way and increasingly at a loss.
Today: In a dark episode, Doctor Gordon tries a shocking treatment and Esther tries to take matters into her own hands.
Sylvia Plath was born in 1932 in Boston. She studied at Smith College and Cambridge where she met and married Ted Hughes. In 1960 she published The Colossus, a collection of poems. The Bell Jar was published in 1963, under a pseudonym and is Plath's only novel. Her Collected Poems were published in 1981 and won the Pulitzer Prize for poetry. Plath died in 1963.
The reader is Lydia Wilson. Lydia studied at Cambridge and RADA, her credits include Blasted, The Heretic, Black Mirror and Any Human Heart. She played Bea in Where'd You Go, Bernadette on Radio 4 in 2012.
The abridger is Sally Marmion
The producer is Di Speirs.
Last on
Radio 4 Blog: The Bell Jar