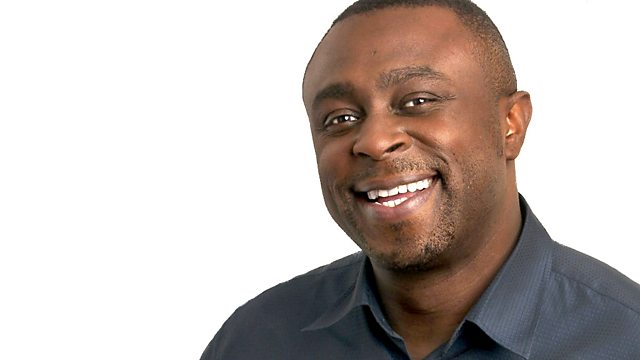 15/02/2013
News from home and abroad with Dotun Adebayo.
We're live in South Africa as the nation's athletic hero, Oscar Pistorius, spends the night in a police cell after his girlfriend was shot dead. Journalist Jean Jacques Cornish, who knows the sprinter, tells us how the allegations have shocked the country, proud of the normally polite, deferential 26 year old. The fact the blade runner keeps weapons in his home is not a surprise to South Africans he adds, what has caused disappointment are the allegations of domestic violence.
...Meanwhile, Oscar Pistorius' biographer, Gianni Merlo, who effectively lived with the runner while writing the book, tells Dotun the sprinter has changed since he knew him and is no longer the happy, normal young man who loved life and lived it to the full.
We also pay tribute to the victim at the centre of the storm - Reeva Steenkamp. The headmaster at her old school in Port Elizabeth paints the picture of a friendly, popular girl. Greg Stokell also describes the conversation he had with Reeva's mum, only hours after she'd been told her only child would not be around anymore, telling Dotun her life was "cut short, tragically so, with so many dreams unrealised...she ignited enthusiasm for life wherever she went and that is how we'll remember her'.
We also reflect on another tragic shooting - two months ago at Sandy Hook Elementary in Newtown, Connecticut where 27 pupils and staff were murdered in their classrooms. Monsignor Weiss from St Rose of Lima church, says his memories of those days are frozen in time and reality is still sinking in for the families and friends of the victims. He describes the incredible support the community has received from around the world, with half a million letters being received at his church alone. Touching on gun control in the United States, Monsignor Weiss says if this doesn't create change, what will, telling Dotun he wants this violence to "go away".
Last on