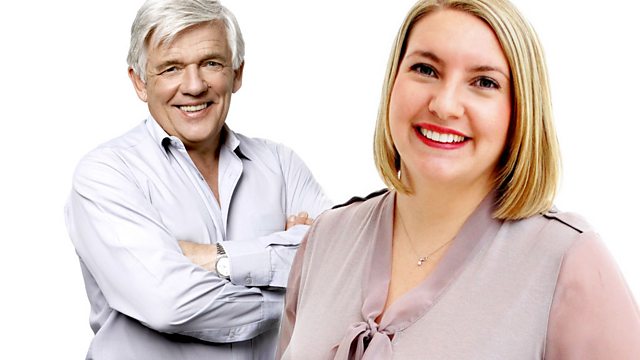 12/02/2013
Peter Allen and Anna Foster with the day's News and Sport.
The Director of the Food Standards Agency tells Peter how it's raided meat plants in West Yorkshire and in Ceredigion as part of its investigation into the horsemeat scandal.
The United Nations security council says it will begin immediate discussions on taking "significant action" against North Korea. Anna and Peter talk to Foreign Office Minister Hugo Swire and the UK's ambassador to Pyongyang between 2006 and 2008.
And Anna talks to a Bounty Hunter who's trying to catch America's most wanted man and claim a million dollar reward. Leonard Padilla is trying a different method than usual to attempt to catch the former LAPD officer Christopher Dorner.
Last on