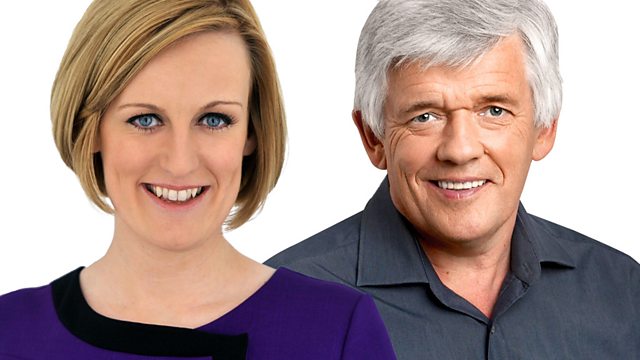 11/02/2013
Steph McGovern and Peter Allen get reaction to the resignation of Pope Benedict XVI, including an interview with the head of the Catholic Church in England and Wales, Archbishop Vincent Nicholls.
Also the latest on the horse meat scandal as the Environment Secretary announces new measures to restore confidence in the food industry, including an interview with Romania's agriculture minister responding to allegations that his country was the source of the contamination.
Plus reaction to the government's announcement that it is to cap the cost of care for the elderly in England.
Last on