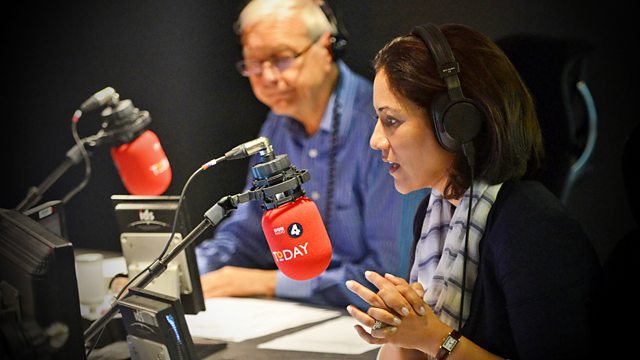 18/02/2013
Morning news and current affairs presented by James Naughtie and Evan Davis. Including Sports Desk; Weather; Thought for the Day.
A rundown of stories from Monday 18 February including programme highlights and comment.
Inside the Mind of Professor Stephen Hawking
Monday 18 February
This page will be live during Monday's programme.
Monday's programme

Due to industrial action, the Today programme has been dropped from this morning's BBC Radio 4 schedule.


Schedule

Here is the full BBC Radio 4 schedule for today:



Updates

The latest news about how today's NUJ strike is affecting BBC programmes can be found here:

See more live updates