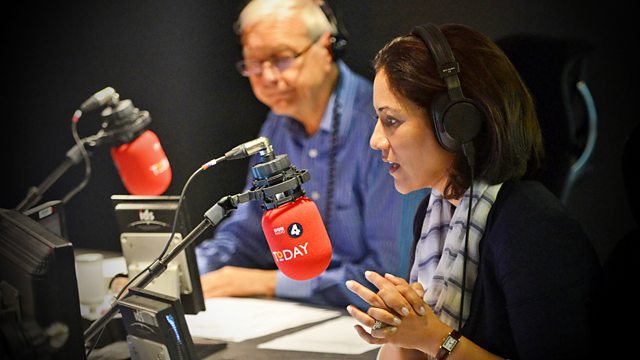 18/02/2013
Morning news and current affairs presented by James Naughtie and Evan Davis. Including Sports Desk; Weather; Thought for the Day.
A rundown of stories from Monday 18 February including programme highlights and comment.
'The Greatest National Anthem in the World, Ever'
How will new presenter Nick Robinson cope with a 3am alarm?
Monday 18 February
This page will be live during Monday's programme.
Monday's programme

Due to industrial action, the Today programme has been dropped from this morning's BBC Radio 4 schedule.


Schedule

Here is the full BBC Radio 4 schedule for today:



Updates

The latest news about how today's NUJ strike is affecting BBC programmes can be found here:

See more live updates