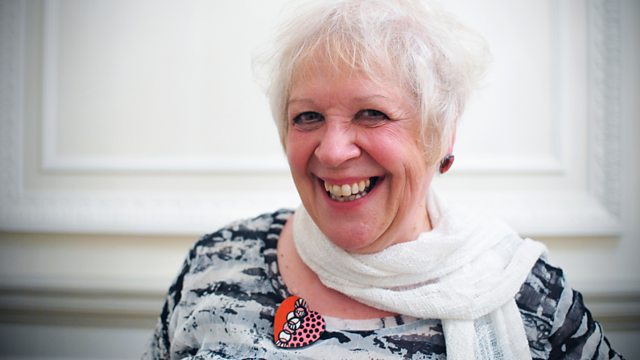 17/02/2013
Liz Lochhead was appointed as Makar in January 2011, taking on this role of Scotland's national poet. We find out what it means for this established and highly respected poet and playwright.
We join Liz Lochhead on her tour of duty as she attends the Robert Burns Museum in Ayrshire with Carol Ann Duffy, visits schools across Scotland and speaks out at the Poetry Library in Edinburgh.
This is a personal observation on her life and work in Scotland, and Liz takes us to visit her favourite corner of the country on the wild and unspoilt west coast near Skye.
She reflects on the importance of the job for her, which she accepted as she says, "in grateful recognition of the truth that poetry - the reading of it, the writing of it, the saying it out loud, the learning of it off by heart - all of this matters deeply to ordinary Scottish people everywhere."
With readings of Liz Lochhead's poems and contributions from leading writers and critics across Scotland and beyond.
Last on