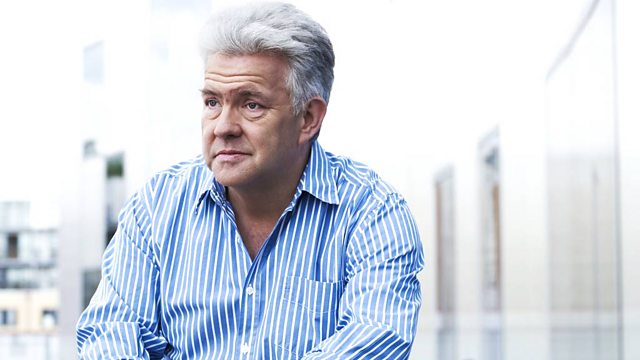 John Bramwell, Simon Rich, Amanda Dalton
Ian McMillan presents Radio 3's 'Cabaret of the Word' with guests Simon Rich, John Bramwell and Amanda Dalton
John Bramwell is the singer and songwriter of Manchester based band 'I am Kloot'. John performs songs from their new album 'Let It All In' (Shepherd Moon), and tells us what makes a lyric 'Klootish'.
The American humourist Simon Rich has written novels, short story collections, and has been a writer for Saturday Night Live and The New Yorker, all before his 30th birthday. Simon shares his new short story collection 'The Last Girlfriend on Earth', (Serpent's Tail), which uses unusual situations to convey the extreme pleasures and pains of love. Simon reads from a story about a caveman love triangle, 'I Love Girl'.
The first ever radio drama broadcast on BBC Radio, in 1923 was an extract from Julius Ceasear. To celebrate the 90th anniversary, this same extract has been recorded with Jenny Jules and Harriet Walter, part of the cast of Phyllida Lloyd's all female production which recently ran at the Donmar Warehouse. Poet and Playwright Amanda Dalton discusses the craft of writing for radio, and explains why she has twice chosen to adapt silent films. We hear an extract from 'The Midnight Cry of the Deathbird', her version of 'Nosferatu' produced for Radio 3.
For more information about Radio Drama at Ninety: http://www.bbc.co.uk/programmes/b01qzjjz.
Last on