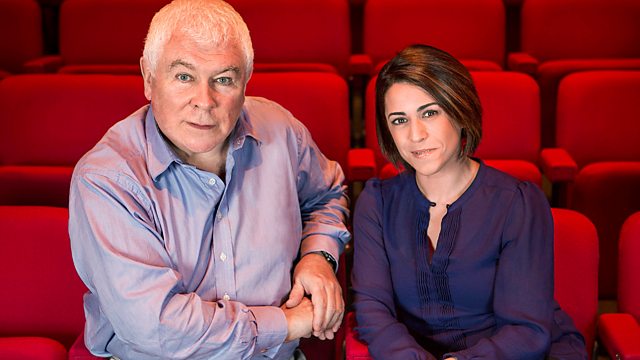 Valentine's Day Special - Sean Rafferty
Sean Rafferty presents a Valentine's Day special with a romantic-themed mix of music and arts news, guests and live music.
Also today, another instalment in The Story of Music in 50 pieces. Composer Howard Goodall, in conversation with Suzy Klein, explores his personal choice of 50 compositions that changed the course of music history, every weekday at 5.30pm. The Story of Music continues in Essential Classics weekdays at 11am, and each episode is available as a download.
Today: Chopin's Barcarolle for piano Op.60.
Main headlines are at 5pm and 6pm.
In.Tune@bbc.co.uk
@BBCInTune.
Last on
Matthew Kaner is the new 'Composer in 3'