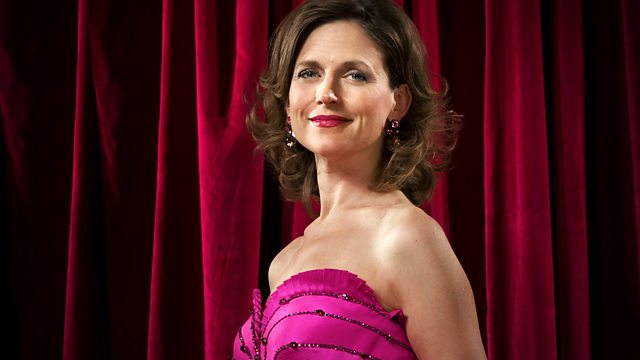 Verdi 200: Giovanna d'Arco
Opera Matinée, presented by Katie Derham. As part of Verdi 200 in his bicentenary year, this week's opera is Giovanna d'Arco, telling the story of the historic French heroine Joan of Arc. This semi-staged production, recorded recently in Graz, Austria stars soprano Maria Agresta in the title role and Jean-François Borras as Carlo VII, King of France. Carlo Montanaro conducts.
Following the opera, the BBC Singers with Renaissance polyphony by Dominique Phinot, and the BBC Symphony Orchestra in a London premiere by Sally Beamish.
Verdi: Giovanna d'Arco
Giovanna ..... Maria Agresta (soprano)
Carlo VII, King of France ..... Jean-François Borras (tenor)
Giacomo, shepherd and father of Giovanna ..... Gabriele Viviani (baritone)
Talbot, an English Commander ..... Josef Pepper (bass)
Delil, a French officer ..... Robert Bartneck (tenor)
Graz Opera Chorus
ORF Radio Symphony Orchestra
Carlo Montanaro (conductor)
4pm
Dominique Phinot: Sanctorum omnium
BBC Singers
David Hill (conductor)
Sally Beamish: A Cage of Doves (London premiere)
BBC Symphony Orchestra
Garry Walker (conductor).
Last on