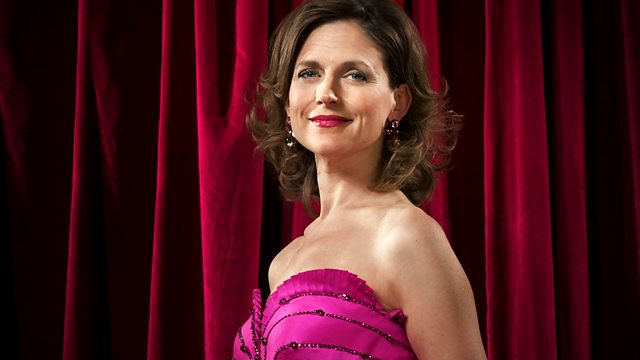 Martha Argerich is joined at the Lugano Festival by friends in a performance of Schumann's Andante and Variations for two pianos, two cellos and horn. One of the themes of the 11th Martha Argerich Project at the 2012 Lugano Festival was compositions based on composers' reworkings and, in the third of this week's four programmes, Godowsky reworks Weber, Busoni revises a Bach chorale and Gabriela Montero improvises on Gershwin's 'Summertime'.
Presented by Katie Derham.
Godowsky: Contrapuntal Paraphrases on 'Invitation to the Dance' by Weber
Nelson Goerner & Alexander Mogilevsky (piano 4 hands)
Schumann: Andante and Variations, Op.46
Martha Argerich & Mauricio Vallina (pianos)
Torleif Thedeen & Mark Drobinsky (cellos)
Vittorio Schiavone (horn)
Busoni: Improvisation on 'Wie wohl ist mir, BWV.271' by Bach
Christopher Falzone & Daniel Rivera (piano 4 hands)
Montero: Improvisation on 'Summertime' by Gershwin
Gabriela Montero (piano)
Elizabeth Arno (producer).
Last on