St Mungo's
Lorna Smith, who has experienced homelessness, presents the Radio 4 Appeal for St. Mungo's.
Reg Charity:1149085
To Give:
- Freephone 0800 404 8144
- Freepost BBC Radio 4 Appeal, mark the back of the envelope St. Mungo's.
Last on
St Mungo's
St Mungo's opens doors for homeless people.  The charity provides a place to live for 1,700 people - but shelter is just the first step.  St Mungo's offers vital support for mental and physical health issues; lots of opportunities for education and training as well as finding employment; and importantly helps people to move into independent accommodation. 
The charity's Rebuilding Shattered Lives appeal focuses specifically on homeless and vulnerable women.  About a quarter of St Mungo's residents are women and it has identified significant issues for them, where they need help to recover from homelessness.
St Mungo's wants to raise money for:
•           A psychotherapist specialising in supporting women
•           A Family Support Worker who helps people get back in contact with their families
•           Tailored employment support to enable women to achieve their employment goals – most popular are creative professions, support worker roles and working in business.
•           An Activities Worker to organise activities and trips
•           A Support Worker to work across St Mungo's, specialising in issues around domestic violence and sex working.
•           Improvements for their accommodation projects
Outreach team on street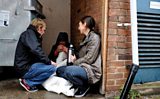 St Mungo's Outreach Team goes out onto the streets to offer help to people sleeping rough every day and night of the year.
Gardening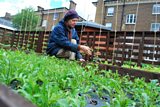 St Mungo's Putting Down Roots gardening team works voluntarily in public gardens and sells vegetables and herbs from their allotment.
St Mungo's accommodation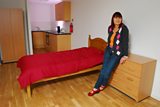 Last year, St Mungo's gave 1,700 people a place to call home.
Join our Facebook Community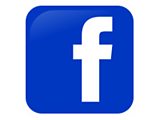 The place where you can find out more about the charities you support and ask them how they are spending your donations.