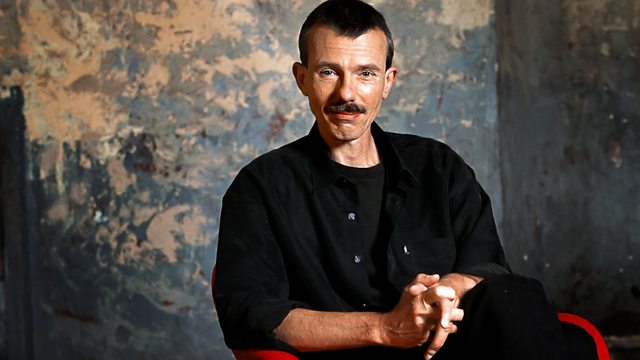 14/02/2013
Yuri Temirkanov conducts the Verbier Festival Orchestra in a programme of Lyadov, Rachmaninov & Tchaikovsky with pianist Yuja Wang. Jonathan Swain presents.
12:31 AM
Lyadov, Anatoly Konstantinovich [1855-1914]
Kikimora - symphonic poem (Op.63)
Verbier Festival Orchestra, Yuri Temirkanov (conductor)
12:39 AM
Rachmaninov, Sergey [1873-1943]
Concerto for piano and orchestra no. 2 (Op.18) in C minor
Yuja Wang (piano), Verbier Festival Orchestra, Yuri Temirkanov (conductor)
1:12 AM
Tchaikovsky, Peter Ilyich [1840-1893]
Swan lake - ballet (Op.20) - Excerpts
Verbier Festival Orchestra, Yuri Temirkanov (conductor)
1:47 AM
Franck, Cesar [1822-1890]
Sonata for violin and piano (M.8) in A major
Alina Ibragimova (violin), Cédric Tiberghien (piano)
2:14 AM
Bach, Johann Sebastian (1685-1750)
Concerto in D minor for 2 violins, strings and basso continuo (BWV.1043)
Nicolas Mazzoleni and Lidewij van der Voort (violins), European Union Baroque Orchestra, Roy Goodman (director)
2:31 AM
Elgar, Edward (1857-1934)
Variations on an original theme (Enigma) (Op.36)
New Zealand Symphony Orchestra, Sir Neville Marriner (conductor)
3:00 AM
Kodaly, Zoltan [1882-1967]
Missa brevis (... tempore belli)
Alice Komároni (soprano), Ágnes Tumpekné Kuti (soprano), Pécsi Kamarakórus (Soloists: Anikó Kopjár, Éva Nagy, Tímea Tillai, János Szerekován, Jószef Moldvay), István Ella (organ), Aurél Tillai (conductor)
3:34 AM
Bax, Arnold (1883-1953)
Legend for viola and piano
Steven Dann (viola), Bruce Vogt (piano)
3:44 AM
Durante, Francesco (1684-1755)
Concerto per quartetto for strings no.6 in A major
Concerto Köln
3:54 AM
Gallot, Jacques (1620-ca.1698)
Pièces de Lute in F minor
Konrad Junghänel (lute)
4:05 AM
Weber, Carl Maria von (1786-1826)
Clarinet Concertino in E flat major (Op.26)
Hannes Altrov (clarinet), Estonian National Symphony Orchestra, Paul Mägi (conductor)
4:16 AM
Anon (arr. Goff Richards)
Bailèro
Phoenix Chamber Choir, Ramona Luengen (conductor)
4:19 AM
Milhaud, Darius (1892-1974), arr. Timothy Kain
Scaramouche
Guitar Trek
4:31 AM
Rathaus, Karol (1895-1954)
Prelude and Gigue in A major for orchestra (Op.44)
Polish Radio National Symphony Orchestra in Katowice, Joel Stuben (conductor)
4:39 AM
Albeniz, Isaac [1860-1909]
El Corpus en Sevilla from 'Iberia' (Book 1)
Plamena Mangova (piano)
4:48 AM
Bach, Johann Sebastian (1685-1750)
Motet: 'Komm, Jesu, komm!' (BWV.229)
Danish National Radio Choir, Stefan Parkman (conductor)
4:57 AM
Haydn, Joseph (1732-1809) or possibly Pleyel, Ignace (1757-1831) arr. Perry, Harold
Divertimento (Feldpartita) (H.2.46) in B flat major arr. for wind quintet (attributed to Haydn, possibly by Pleyel)
Bulgarian Academic Wind Quintet
5:07 AM
Castelnuovo Tedesco, Mario (1895-1968)
Capriccio Diabolico for guitar (Op.85)
Goran Listes (guitar)
5:16 AM
Schubert, Franz [1797-1828]
3 Songs - Liebesbotschaft, Heidenroslein & Litanei auf das Fest
Bryn Terfel (bass-baritone), Malcolm Martineau (piano)
5:26 AM
Tartini, Giuseppe (1692-1770)
Concerto for violin and strings in D minor (D.45)
Carlo Parazzoli (violin), I Cameristi Italiani
5:41 AM
Berwald, Franz (1796-1868)
Piano Trio No.1 in E flat
Terés Löf (piano), Roger Olsson (violin), Hanna Thorell (cello)
6:01 AM
Mozart, Wolfgang Amadeus (1756-1791)
Quartet for strings (K.421) in D minor
Biava Quartet.
Last on