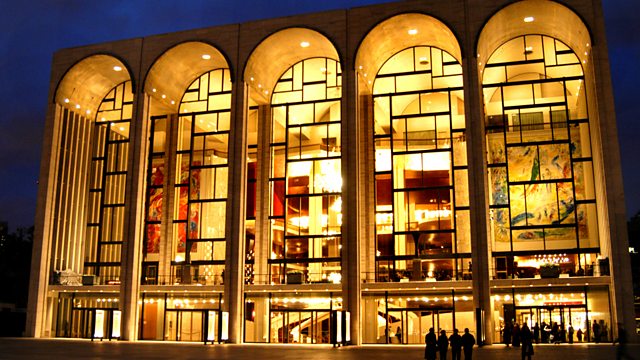 Donizetti's L'elisir d'amore
Nemorino is hopelessly in love with the fickle Adina, who seems more interested in the dashing Sergeant Belcore. Luckily for Nemorino, the quack doctor Dulcamara is selling a potion which he claims is an elixir of love. Donizetti's tuneful comedy is performed live from the Met by a top cast including Anna Netrebko, Matthew Polenzani and Erwin Schrott.
Presented by Margaret Juntwait and Ira Siff.
Adina ..... Anna Netrebko (soprano),
Nemorino ..... Matthew Polenzani (tenor),
Belcore ..... Mariusz Kwiecien (baritone),
Dulcamara ..... Erwin Schrott (bass-baritone),
Gianetta ..... Anne-Carolyn Bird (soprano),
New York Metropolitan Opera Chorus and Orchestra
Maurizio Benini, conductor.
Last on