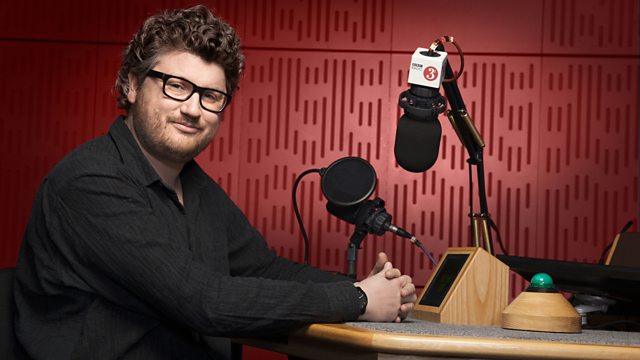 Simone Young, Toscanini, Autism and Music
Listen in pop-out player
Presented by Petroc Trelawny.
Tom Service talks to the Australian conductor Simone Young, reviews two new books about Arturo Toscanini, and discovers the connections between music, language and autism. Plus we mark the anniversary of the death of Wagner.
Producer Emma Bloxham.
Last on
Simone Young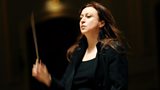 Conductor Simone Young has been Artistic Director of the Hamburg State Opera and Music Director of the Hamburg Philharmonic Orchestra since 2005. Having started her career in her early twenties as a répétiteur at Opera Australia in her hometown of Sydney, she now has an international reputation as a conductor of Wagner, Bruckner and Mahler. She has directed several complete Ring cycles and was the first female conductor to conduct both the Vienna State Opera and the Vienna Philharmonic. Ahead of two concerts this week in Birmingham, Tom talks to Simone about her future Wagnerian plans for Hamburg, why there aren't more female conductors, and in his centenary year, how Benjamin Britten is perceived in Germany.
Toscanini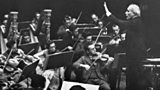 Legendary conductor Arturo Toscanini conducted a total of 32 concerts in London, from the early 1930s broadcasting many performances with the BBC Symphony Orchestra at the Queens Hall through to his final performance at the Royal Festival Hall with the Philharmonia Orchestra in 1952. The impact of his visits on British critics and audiences was such that fans queued for as many as 3 nights to purchase tickets. In the USA his career was dominated by his time at the New York Philharmonic and the NBC Symphony Orchestra whose broadcasts made him a household name. Two new books explore Toscanini's time in London, and his closest relationships with colleagues in the US. Tom talks to writer Christopher Dyment and conductor Cesare Civetta about their respective publications. Plus there's the chance to hear from some of the NBC musicians who worked under the legendary maestro.
Music and Autism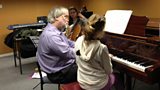 Professor Adam Ockelford has devoted much of his career to working with severely autistic children and enhancing their capacity for musical expression and enjoyment. The children he works with rarely speak, but communicate everything through their playing. For them, music is a proxy language. Tom talks to Professor Ockelford about his on going work ahead of the publication of his book Music, Language and Autism, and sits in on a session with 11 year old Romy – who in everyday life is supposed to have no 'theory of mind', yet communicates joyfully through music.
Death in Venice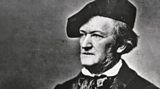 On 13th February 1883 Richard Wagner died in a palatial suite of rooms at the Palazzo Vendramin-Calergi on the Grand Canal in Venice. He and his family had been in residence there for the preceding five months, entertaining visitors such as conductor Hermann Levi and composer Engelbert Humperdinck as well as his father in law Franz Liszt. Wagner was working on his last major project, an essay titled 'On the Feminine in the Human' but was struggling to concentrate and was losing patience with Venice. His daughter Daniela wrote 'we're all looking forward to being back in Bayreuth and to the summer, which we imagine will be glorious'. Tom talks to Cosima Wagner biographer Oliver Hilmes about the circumstances surrounding Wagner's sudden death, and the speculation that his fatal heart attack may have been caused by a jealous row with his wife Cosima, on hearing that 23 year old soprano Carrie Pringle had been invited to the Palazzo…