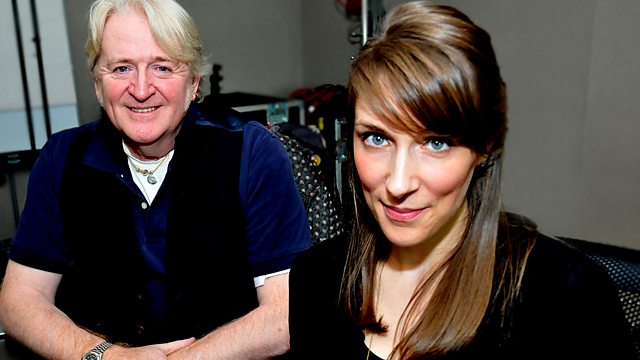 2/4
Scottish folk singer Emily Smith first made a name for herself after winning the BBC Radio Scotland Young Traditional Musician of the Year award in 2002.
Emily plays piano and accordion and as well as performing with her own band and has toured widely and played with many of the most popular musicians in Scotland.
Her outstanding voice and powerful lyrics have earned her a place at Folk Music's top table.
She tells Phil Cunningham about her childhood in Dumfriesshire including a one-time fixation with Kyle Minogue and she picks five tracks that have played an important part in her life.
Phil opens the show with Emily's track Audience of Souls and she goes on to pick the following five songs:
'I Should be so lucky' | Artist: Kylie Minogue.
'We've Only Just Begun' | Artist: The Carpenters.
'Skippin' Bar'fit Through The Heather' | Artist: Alison McMorland (Album: Cloudberry Day)
Wedding Song | Artist: Anais Mitchell (Album: Hadestown)
'Mary' | Artist: Rura (Album: Break it up)
Phil closes with the track Take You Home from Emily's album Traivellers's Joy.
Last on
Emily Smith and her husband, Jamie McClennan, perform The Plooman