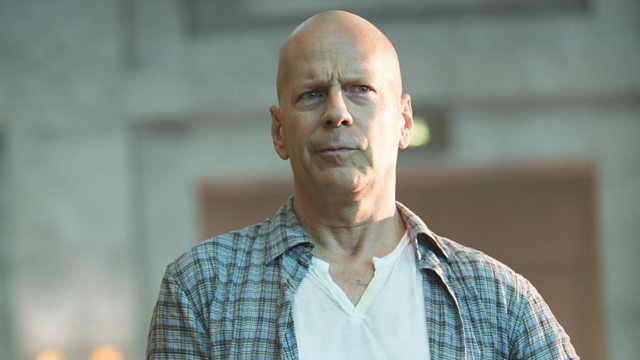 14/02/2013
On The Movie Café with Janice Forsyth.
We mark St Valentine's Day not with roses and chocolates, but guns, bombs and high-octane escapades with an ever-youthful Bruce Willis in A Good Day to Die Hard.
This week's star critics, Eddie Harrison and Siobhan Synnot tell us what to look out for at the Glasgow Film Festival starting on Thursday.
They'll also be reviewing GFF featured film about Scotland made by members of the public - We Are Northern Lights.
Eddie and Siobhan will also be exercising their critical faculties on Judd Apatow's follow-up to Knocked Up, This is 40 - which features his own wife and kids.
We hear from the stars of the latest Tween fantasy blockbuster soon to hit our screens, Beautiful Creatures.
And our DVD Pick of the Week is quirky coming-of-age tale, The Perks of Being a Wallflower.
Last on