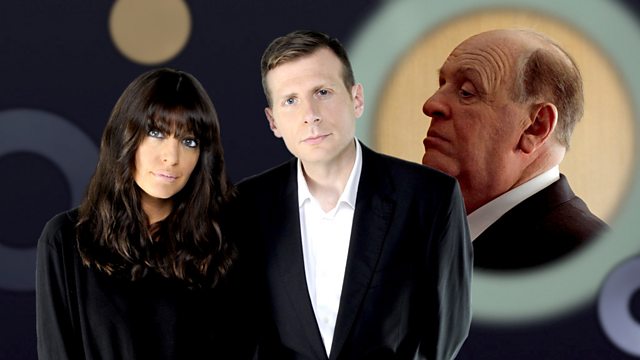 Anthony Hopkins goes Psycho in Hitchcock, Nicholas Hoult stars in zombie rom-com Warm Bodies and Rafe Spall and Rose Byrne get close in I Give It a Year. Plus Chris Hewitt reveals his top five biopics.
Last on
Review of Hitchcock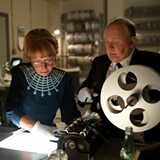 Danny: Hitchcock was a genius and Psycho was a masterpiece and what we have here is a dull film about a slightly creepy, swingery middle-aged couple having marital problems. I watched this film on my own and I stood up and booed at the end.
Claudia: I liked it more than you. I think 5pm on a Sunday, tower of hobnobs – possibly in the shape of something impressive like the Colosseum. By myself, nobody's arguing.
Review of I Give It A Year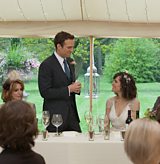 Danny: I think there's an identity crisis going on here because I think half this film wants to be this very dark anti rom-com that does vile unspeakable things to the memory of Love Actually, and I think half the move wants to be Love Actually. For me, I prefer the darker stuff. I prefer it when it sticks two fingers up at the pink fluffy side of things and I think it's a better movie for that. It works best as a sort of bad taste sketch show about a doomed marriage filled with terrible family Christmases.
Review of No - Film of the Week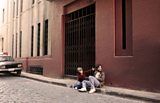 Danny: A little bit like Lincoln, No is a film about a smart operator who's getting things done. Mad Men is a very obvious comparison, but I'm going to make it anyway, because they're both fantastic stories about advertising and the psychology of why we buy what we buy, it's just that here instead of buying cigarettes and tights like people do in Mad Men, people in Chile are buying democracy. 
Claudia: What I loved about it as when they used proper footage and the way it's shot is weird, slightly murky, so I felt like I was absolutely there. A huge recommendation. 
Review of Warm Bodies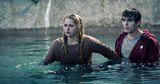 Danny: It's a movie that asks the question, what happens when a zombie falls in love?  Zombie genre purists may be a little bit annoyed, but I thought the way it answered that question was very sweet and likeable and I think the film is both of those things.  
Claudia: I think it's cute, but also quite cool.  I think the soundtrack's knockout. It's sort of like super cute, but ever so slightly kooky without being annoying, and they're both brilliant in it.
Credits
| Role | Contributor |
| --- | --- |
| Presenter | Claudia Winkleman |
| Presenter | Danny Leigh |
| Series Producer | Jayne Stanger |
| Executive Producer | Basil Comely |
| Participant | Chris Hewitt |