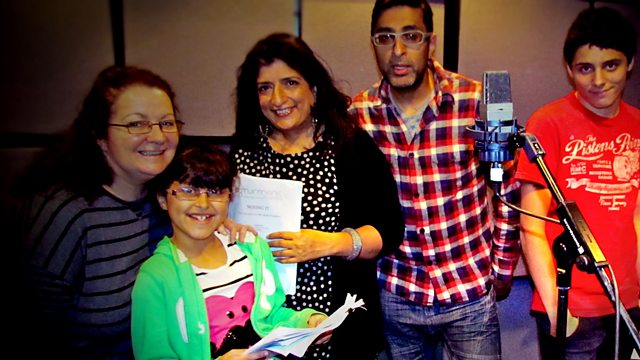 13/02/2013
A comedy drama in which feisty Catholic Therese-Ann Dar and her staunch Muslim mother-in-law Ayesha are both on a mission to claim the moral and religious high ground in their family. The constant warring between the women makes life for Therese-Ann's husband Bob (or Babur to his mother) a little weary. However it fascinates Bob's fourteen year old son, Anas who documents his mixed-up life in a series of interviews called "The Identity Project". When Anas's journey of self-discovery leads to what both women consider to be an alarming destination, they put aside their religious and cultural differences for at least a whole four seconds. Janey Godley, Sanjeev Kohli and Sajeela Kershi star in this family comedy for the 21st century.
Overflow and notes:
Cast:
Therese-Ann ..... Janey Godley
Bob ..... Sanjeev Kohli
Ayesha ..... Sajeela Kershi
Father McShane ..... Mark McDonnell
Anas ..... Haris Young
Aniqah ..... Bel Kohli
Written by Sanjeev Kohli
Directed by Uzma Mir-Young.
Last on