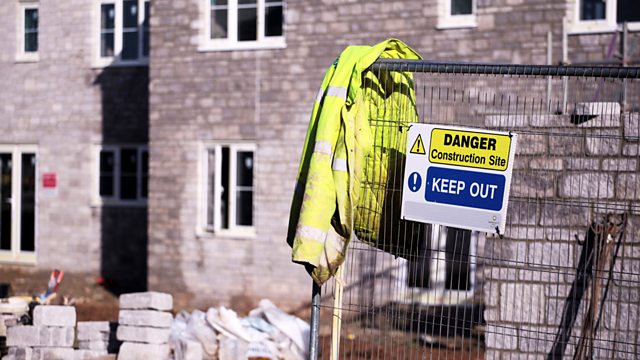 Construction Industry Blacklisting
Listen in pop-out player
Claims have recently re-emerged that thousands of construction workers have been turned down for jobs because of a 'blacklist' secretly run by a company called the Consulting Association and funded by some of the largest construction companies in the country.
In December last year the Consulting Association's Chief Officer gave compelling evidence to an on-going investigation by the Scottish Affairs Committee. During nearly four hours of evidence he revealed how potential employees on projects ranging from Millennium Dome to the Olympics were checked against the blacklist he held. Shortly afterwards he died, raising fears that he has taken secrets to the grave.
In this edition of the Report Simon Cox talks to the bookkeeper of the Consulting Association in her first ever broadcast interview. He examines evidence suggesting that union representatives may have "liaised" with contractors to blacklist workers from construction jobs. And he investigates claims that the Information Commissioner failed to collect all the evidence during a raid in 2009.
Last on
Featured in...
The Report investigates big business: from the High Street to the City to heavy industry