Add music you love and enjoy it with
Whatever You Want - V.Best Of Status, Polygram Tv

California 37, Columbia, 1

1999 Grammy Nominees (Various Artist, Elektra

Country Moods (Various Artists), Polygram Tv

Phil Collins

Sussudio

Phil Collins ...Hits, Virgin

Lawson

Learn To Love Again

(CD Single), Global Talent Records

The Woodstock Generation (Various), Nectar

Dusty- The Silver Collection, Philips

The Paul Simon Anthology (Disc 2), Warner Bros, 4

(CD Single), 157 Records, 1

Hits Of 1971 & 1972 (Various Artists), Polydor

HAIM

Don't Save Me

(CD Single), Polydor

Songs In The Key Of Life Vol.2, Hitsville

Frank Sinatra - The Reprise Years, Reprise

Alicia Keys

Empire State Of Mind (Part II) Broken Down

The Element Of Freedom, Sony Music, 14

(CD Single), Waking Dreams, 1
Pause for Thought

From Simon Cohen, who runs a communications agency.

Ever since learning I was going to be a dad, I've been thinking about the future - and how we sustain ourselves and lay down strong roots for those who follow us?

At the end of every working day, at 530pm, the global tolerance team shares a minute's silence around a powerful question, like 'what can you do to you sustain yourself?' We call it the Sound of Silence. It's awesome - like taking a 60 second daily sabbatical, a time to tap into dreams.

The very idea of a sabbatical, a rest from work, comes from the biblical sabbath, and a commandment to stop working the fields every seven years. Just as the Glastonbury festival regularly takes a year off, the purpose is simply to let nature take its course, let ourselves and the fields be, with the promise of future growth.

It was in the Sound of Silence that I was inspired to put global tolerance on a one year sabbatical, which we'll be starting from April this year. I'm going to be a stay-at-home dad, write a book, let nature take its course, and revel in the daily inspiration of being a dad.

When there's lots to do, it's natural to want to toil even harder in our fields of our lives.

When we put down the spade, and take a break from our daily routine, we begin to let new ideas take root, sew seeds of hope, and find inspiration in the fields of our dreams.

As the Author Joseph Campbell says 'We must let go of the life we have planned, so as to accept the one that is waiting for us.'

I wonder what would happen if we all took sabbaticals in our daily lives? In fact, I challenge you to take a 60 second sabbatical every day for the next week and see what flows from the Sound of Silence. At worst, it will sustain you and your family more for the toil that lies ahead. Or it might just change your life.
BBC Playlister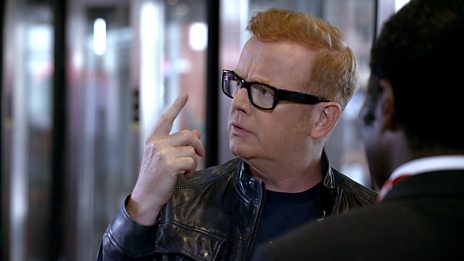 Chris has a song stuck in his head - but what is it? That's why he needs BBC Playlister!
500 WORDS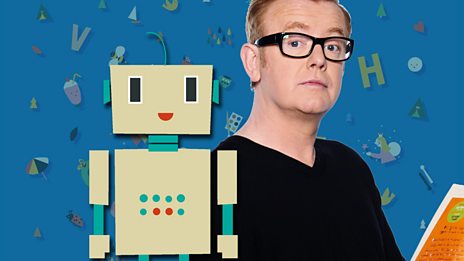 Featuring celebrity videos and top writing tips!
Podcast
Catch up with the latest Breakfast fun with Chris Evans. Hear the best stories and the biggest…