Add music you love and enjoy it with
David Bowie - Best Of Bowie, EMI

Dido

No Freedom

(CD Single), RCA, 1

Nilsson

Everybody's Talkin'

Million Sellers Vol.10 - The Sixties, Disky

Bee Gees - Their Greatest Hits, Polydor

Ages Of Mann, Polygram Tv

Tom Petty

Runnin' Down A Dream

Tom Petty - Greatest Hits, MCA

(CD Single), Stylus Records, 1

Cosmic Thing - The B52's, Reprise

Johnny Tillotson

Poetry In Motion

60's Number Ones Vol 1, Old Gold

Kylie Minogue

Can't Get You Out Of My Head

(CD Single), Parlophone

Four Tops

It's The Same Old Song

The Four Tops - The Ultimate Collecti, Motown

Sound Affects, Polydor, 12

Now 1983 - The Millennium Series, EMI

Arlissa

Sticks & Stones

(CD Single), London Records, 1

Neil Diamond - The Ultimate Collectio, Columbia/Mca

The Very Best Of The Osmonds, Polydor

Dance Hits Of The '60's & '70's, Old Gold

Cliff Richard - Private Collection, EMI

All That Echoes, Reprise, 1

Fantastic 80's - 3 (Various Artists), Parlophone

Into The Eighties - Various Artists, Global Television, 3

The All Time Greatest Movie Songs, Columbia/Sony Tv

(CD Single), Provogue Records, 1
Pause for Thought

From Rev Sharon Grenham Toze, an Anglican priest and prison chaplain.

I know a lot of people really don't like Valentine's Day, not just because of the pressure to buy stuff that Sarah mentioned yesterday, but because they're single for whatever reason, or maybe a long way away from their partner. I'm not really one to talk about romance, I've got a dreadful track record (!), and I remember when I was newly single with small kids it felt like everybody else was all loved up and I was the odd one out.

But you know, the original St Valentine had nothing to do with red roses in the first place! We don't actually know very much about this chap called Valentine – in fact, there are at least 2 possible candidates from Roman times, but the most likely one was a bishop, who was executed for his Christian faith on the 14th February. The legend goes that while the Bishop was in prison he befriended the jailer's daughter. On the night before he died he's said to have sent her a message of thanks, and signed it 'from your Valentine.' That's supposedly where the tradition of card sending came from.

Well, a central pillar of Valentine's faith, one that I share, is that love is the bedrock of life. But unlike all the hearts and flowers and soppy sonnets that've grown up over the years, this is a kind of love that isn't just about lovers. It's something we can all put it into practice. It's what ancient Greek philosophers would have called agape – a much wider kind of love that puts the well-being of another person above your own. It means you try to understand, help and find compassion for others, even people you think are pretty unloveable.

Not an easy one. But Lent started yesterday, and as I'm totally useless at giving things up, I've decided to take inspiration from the original St Valentine instead. I'm going to try to spread the love around a bit, and put someone else's needs above my own at least once every day. And I'll get extra points if they're someone I normally find really difficult!

Whether or not there's a romantic dinner on the cards for us tonight, our lives need not be without love. In fact, they can be awash with it! And if we apply the principles of friendship and selflessness to all our encounters, then even the romantic ones should go a bit better. Because in the end, it's not one single relationship that defines us; rather it's whether our lives are filled with quality relationships across the board.
BBC Playlister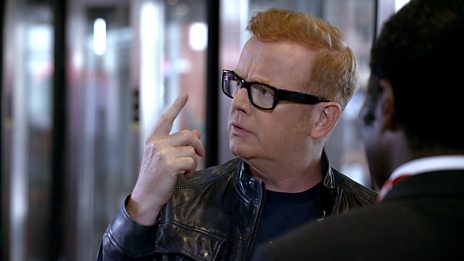 Chris has a song stuck in his head - but what is it? That's why he needs BBC Playlister!
500 WORDS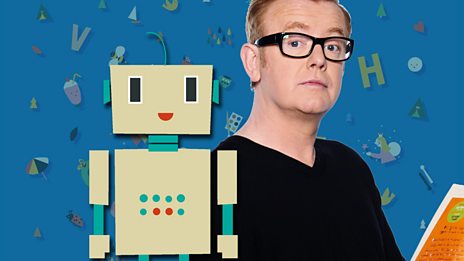 Featuring celebrity videos and top writing tips!
Podcast
Catch up with the latest Breakfast fun with Chris Evans. Hear the best stories and the biggest…