Add music you love and enjoy it with
Elvis Costello - Extreme Honey, Warner Bros

HAIM

Don't Save Me

(CD Single), Polydor

The Last Days Of Disco (Film Soundtra, Columbia

Goin' Back - Best Of Dusty Springfiel, Philips

Now 44 (Various Artists), Virgin

Led Zeppelin - Early Days, Atlantic

California 37, Columbia, 1

George Michael - Ladies & Gentlemen, Epic

(CD Single), Hollywood Records, 1

Desmond Dekker

You Can Get It If You Really Want

Young Gifted & Black (Various), Trojan

I Belong To You, Warner Bros, 1

Robert Palmer

Johnny & Mary

The Very Best Of Robert Palmer, EMI

The Greatest Hits Of 1970 (Various), Premier, 4

The Best Summer Ever (Various Artist, Virgin

Elton John

Saturday Night's Alright For Fighting

Elton John Greatest Hits 1970-2002, Mercury

John Lennon - Lennon Legend, Parlophone

Bee Gees

More Than A Woman

Bee Gees - Their Greatest Hits, Polydor

Destiny's Child #1's, Columbia

Billy Joel

Uptown Girl

An Innocent Man, CBS

The All Time Greatest Rock Songs ..., Columbia

Rah Band

Clouds Across The Moon

One Hit Wonder (Various Artists), Ganser & Hanke Media

Supersonic 70's (Various Artists), Music Club

Lawson

Learn To Love Again

(CD Single), Global Talent Records

Bryan Adams

Everything I Do (I Do It For You)

(CD Single), A&M

This week's listener choice for 'Sounds of the Maties'

Fantastic 80's - 3 (Various Artists), Sony Tv/Columbia

Alternative Eighties (Various Artist, Sony Music TV

Fantastic 70's (Various Artists), Sony Tv/Columbia
Pause for Thought

From Sarah Joseph, Editor of a Muslim lifestyle magazine.

When I got married over twenty years ago there was one thing I told my husband he could not do. "Don't ever buy me a card or flowers on Valentine's day!" I told him.

And in twenty years, he never has...

Now some men out there may think this is great! A wife that doesn't want flowers or cards... Result!

I am suddenly imaging arguments brought on by this Pause, "Well, love I heard this woman on the radio yesterday saying don't get anything, so I didn't..."

So just in case I cause chaos tomorrow, I am not saying do not buy your loved one something. I definitely don't want to come across as the Ebenezer Scrooge of Valentines! "Roses! Bah humbug!"

I am not saying I don't want care and consideration, but basically, a dozen red roses, and a cute card one day a year are not enough!

I don't want to be told when and how, love and romance, have to be dished out to me. I don't want overpriced trinkets from him to show me he loves me.

Instead I requested from my husband an everyday commitment. And as he will testify, my request was not that easy. Instead of a Valentine, I asked for a commitment that says, "I am here, and I am connected. I am in this for better or worse." That's a lot harder. Love and commitment go well beyond Valentine's Day. They require a 365 day attentiveness.

A gesture – not on a birthday, on an anniversary, or Valentines, but rather a card just out of the blue, a simple bloom on a random day, a meal cooked because the other looked tired, making sure the other has an opportunity to go out with friends, indeed being a true friend to the one you love.

I have to say, to my husband's credit, he's delivered for twenty years; and I have also tried to be more than just a Valentine.
BBC Playlister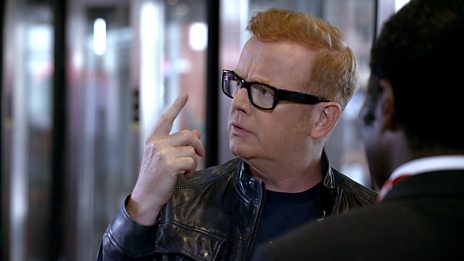 Chris has a song stuck in his head - but what is it? That's why he needs BBC Playlister!
500 WORDS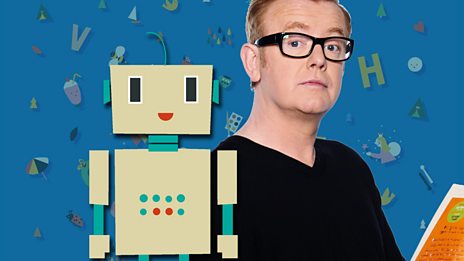 Featuring celebrity videos and top writing tips!
Podcast
Catch up with the latest Breakfast fun with Chris Evans. Hear the best stories and the biggest…