Add music you love and enjoy it with
Billy Elliot O.S.T. - Various Artists, Polydor

(CD Single), Stylus Records, 1

Genesis - Invisible Touch, Virgin

Fantastic 80's Disc 2 (Various Artis, Columbia

And Then She Kissed Me Vol.1 (Various, Debutante

Dido

No Freedom

(CD Single), RCA, 1

The Miracles

and

Smokey Robinson

Shop Around

Tamla Motown Gold (Various), Motown

Cee Lo Green

Bright Lights Bigger City

(CD Single), Warner Bros, 1

The Very Best Of Fleetwood Mac, Warner Strategic Marketi

Elbow

One Day Like This

(CD Single), Fiction, 1

Rediscover The 60's-With A Little Hel, Old Gold, 7

(CD Single), Parlophone, 1

Cool Couples (Various Artists), Sanctuary

Love And Theft, RCA Nashville

Dave Edmunds

Girls Talk

The Best Of Dave Edmunds, Swansong, 2

The Best Of M People, BMG

Light Years - The Very Best Of ELO, Epic

Phil Collins - Face Value, Virgin

James Brown

I Got You (I Feel Good)

Hits Of ... 65 & 66 (Vol.1), Polydor

The Faces

Stay With Me

Glam Crazee - Various Artists, Virgin

Supersonic 70's (Various Artists), Music Club

All That Echoes, Reprise, 1

The Police

Can't Stand Losing You

The Very Best Of Sting & The Police, A&M
Pause for Thought

From Father Christopher Jamison, Benedictine Monk.

The resignation of Pope Benedict16 has taken everybody by surprise but let's pause for a moment to consider what lessons this news has for us all. Above all, Pope Benedict's resignation is about letting go. There is a contrast here with the previous Pope, John Paul 2. He was seriously ill during his last days and yet he kept appearing in public in his wheelchair as if to say: people who are sick are valuable too, the terminally ill are part of our world, don't hide them away. Pope Benedict, by contrast, has given his witness by letting go of the reins of power, a lesson in humility and courage. He has faced up to the reality of his situation, knowing that he could live for many more years but be unable to do the job properly. For people to face up to their own weakness requires humility and that's the first letting go that Pope Benedict has shown us; the humility of not covering up his frailty. Having recognised his own frailty, the Pope has then seen what is best for other people and for the Church, to resign and let somebody else take over. That letting go requires courage, not gung ho courage but discrete courage, a courage that sees what is best for others and then does it. The words of St Paul describe the process of the Pope's resignation beautifully: 'I do not account my life of any value nor as precious to myself, if only I may accomplish my course and the ministry which I received from the Lord Jesus, to testify to the gospel of God's grace.' (Acts 20:24) Pope Benedict has accomplished the ministry he received from the Lord and now he lays it down, a lesson in letting go for all of us.
BBC Playlister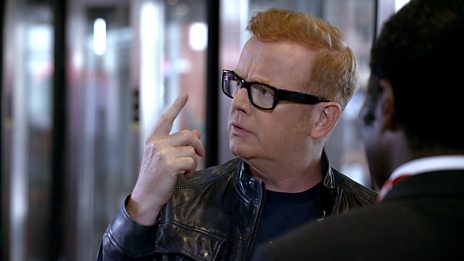 Chris has a song stuck in his head - but what is it? That's why he needs BBC Playlister!
500 WORDS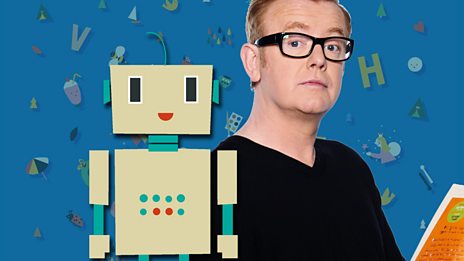 Featuring celebrity videos and top writing tips!
Podcast
Catch up with the latest Breakfast fun with Chris Evans. Hear the best stories and the biggest…