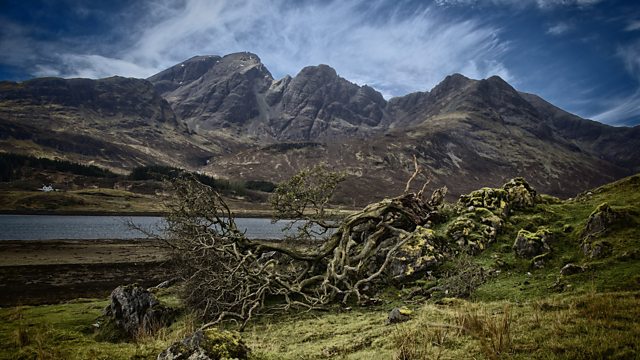 09/02/2013
Boar wars. The wild boar population north-west of Fort William appears to be growing fast. But how will it affect local farmers and residents?
Transforming a derelict site into a thriving green space for the local community in the centre of Glasgow.
Euan McIlwraith investigates the plan to join up all Scotland's nature reserves in a giant national network.
Restoring a traditional fishing vessel on the Moray coast to its former glory.
Attempting to sort fact from fiction on the trail of King Arthur. Did he really live in Stirling?
Mark Stephen hones his bird watching skills at the Aberlady Bay nature reserve in East Lothian.
Plus, winter climbing in Glen Coe dressed as a Victorian mountaineer.
And the growing sport of Roller Derby.
Last on