Add music you love and enjoy it with
Whitesnake

Here I Go Again (Remix)

Driving Rock (Various Artists), Global Records & Tapes

California 37, Columbia, 1

Bob Seger

and

The Silver Bullet Band

Old Time Rock And Roll

Greatest Hits, CAPITOL, 9

The Kooks

Naive

(CD Single), Virgin

I Belong To You, Warner Bros, 1

Duran Duran - Decade, EMI

The Greatest Hits Of 1967 (Various), EMI

Lawson

Learn To Love Again

(CD Single), Global Talent Records

Gentleman Of The Road / Universal Island

Adele

Set Fire To The Rain

21, XL, 5

Now 49 (Various Artists), Now

HAIM

Don't Save Me

(CD Single), Polydor

Eagles

Hotel California

The Best Of Eagles, Asylum

The Greatest Hits Of 1970 (Various), Premier

The 80's Collection: 1981 (Various), Time Life

The All Time Greatest Rock Songs ..., Columbia
Pause for Thought

From Rev Rob Gillion, Rector of Holy Trinity Church and St Saviours.

I so enjoyed the coverage of the BAFTA's on the weekend, including the speeches and the tears. I especially enjoyed the awards for newcomers.

Our mission at the church as you know is to encourage young people to find confidence through performing. After every show each cast member is presented with their BAFTA mask trophy with a word of encouragement. No one is left out, for everyone has their part to play.

The real BAFTA'S mission statement says they are presented to reward excellence, inspire practitioners and benefit the public. They are hoping to drive up standards, seek and encourage new and emerging talent and recognise all who participate in entertainment, celebrating the very best creative work.

I am passionate about encouraging talent, and applaud all who seek to do the same. I'm sure Kelly Jones remembers those who encouraged him when they first formed the Stereophonics, and Jake Bugg will never forget the encouragement he received last week here on the show.

There is a role model of course in the Bible. One of Jesus's disciples was called Joseph but was nick named Barnabas which means 'son of encouragement' He always thought the best of others, always saw the positive,the potential and the gifts and abilities of other people.

It is so simple to give a word of encouragement, or send a card of congratulations. A little action that goes a long way. It doesn't always need a medal, or a trophy, but just a memory of someone who believed in you.

I will never forget when at the age of seven was asked by my Dad what I wanted to be when I grew up. I said 'An actor' He said 'Son, follow your dream'. There's encouragement for you.
BBC Playlister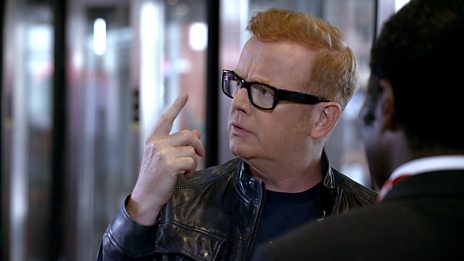 Chris has a song stuck in his head - but what is it? That's why he needs BBC Playlister!
500 WORDS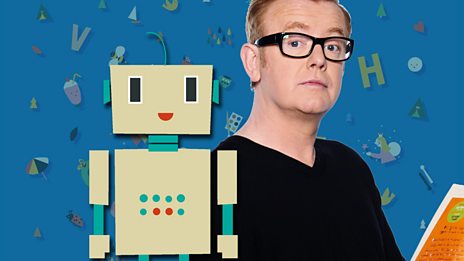 Featuring celebrity videos and top writing tips!
Podcast
Catch up with the latest Breakfast fun with Chris Evans. Hear the best stories and the biggest…