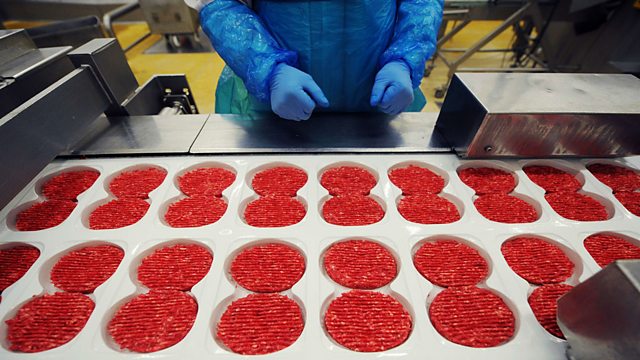 13/02/2013
Morning news and current affairs with Evan Davis and Justin Webb, including:
0752
A quarter of home-care services provided to the elderly in England are failing to meet quality and safety standards, inspectors say. David, who relies on these services, explains the standard of treatment that he has received, and David Behan, chief executive of the Care Quality Commission whose work has highlighted the problems, outlines what needs to be done.
0810
The investigation into allegations of horsemeat mislabelling will be "relentless", the Food Standards Agency has said. Andrew Rhodes, director of Operations at the Food Standards Agency, says whether we should we still be eating processed meat.
0818
Yesterday the US broke its record for the longest time without a commercial airline crash. David Spiegelhalter, a professor for the public understanding of risk at Cambridge University, and Jennifer Wild, a consultant clinical psychologist, discuss changing attitudes to flying.
0830
A quarter of the agencies providing care in the home who have been inspected are not meeting the grade. Colin Angel, policy director of the UK Homecare Association, and David Robert, councillor from the Local Government Association, reflect on the findings.
Last on
A rundown of stories from Wednesday 13 February including programme highlights and comment
Life Inside 'Islamic State': Diaries
Wednesday 13 February
Should we still be eating processed meat in light of the horsemeat scandal? A quarter of home-care services provided to the elderly in England are failing to meet quality and safety standards. And scientists in California have been studying beatboxing to try to understand more about the human voice.
0900

Hope you've enjoyed following this morning's live page, thank you for all your comments and feedback on today's programme.

0856

The Hatchet Job of the Year award, honouring the best negative review of the year, is being announced today. Francis Wheen, one of the judges of the award and Camilla Long, the winner of the prize, discuss whether authors care about hostile reviews.

0848

How humans create different sounds is a question which has preoccupied linguists for a long time. Today reporter Tom Bateman explains that a group of scientists in California have been using an MRI scanner to look inside the larynx of a beat boxer to find out. He also spoke to UK Female Beatboxing Champion Grace Savage.



0845

Japanese research into a species of sea slug has found that it is the first known species to detach its penis, and then regrow a new one. Evan Davis speaks to Bernard Picton, curator of marine invertebrates at the National Museums Northern Ireland, who has himself studied sea slugs in some detail.

See more live updates