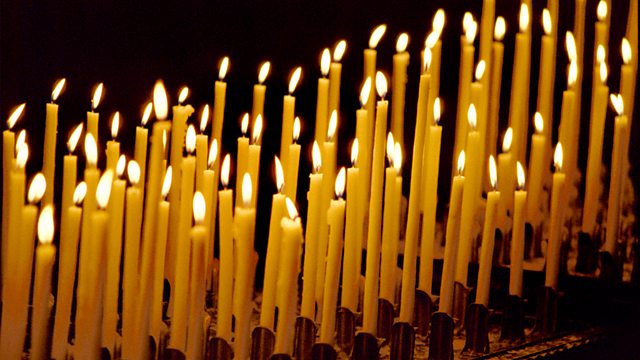 13/02/2013
A spiritual comment and prayer to begin the day with the Revd Paul Mathole.
Last on
Rev. Paul Mathole
Good morning. A friend of the poet John Milton was given a manuscript of his epic Paradise Lost to read. The story is told that he returned it, saying: "Thou has said much here of Paradise Lost; but what hast thou to say of Paradise found?" Milton apparently sat in silence, musing on an answer.
Milton's Paradise Lost retells the biblical account of the fall of Adam and Eve. They fall at the hurdle of temptation. And the loss is profoundly relational. They don't only lose the garden paradise in which they live; but also their perfect relationship with God.
Milton's response came in his poem Paradise Regained. It has always fascinated me that his vision of how things are put right focuses on , not on what we might first think – say, Jesus' death and resurrection – but on his forty days in the desert.
Today, Ash Wednesday, brings into view that time of Jesus' life. Forty days of prayer and fasting precede the start of his public ministry. And it is there we read that he was tempted.
Jesus' testing is also deeply relational. The Son of God is actually led by the Spirit into the desert. His relationship to the Father is sternly tested. Milton depicts him tempted with many alternatives to the difficult path before him. In Milton's words, his resistance comes from a simpler yet deeper desire: 'to know' God his Father.
When Milton showed Paradise Regained to his friend he told him "This is owing to you" "and the question you put to me … which before I had not thought of"
Heavenly Father, help us this day to reflect on who you are and that you know us. Kindle in us a desire to know you. Amen.