The Bill for Brussels
21 years after the signing of the Maastricht Treaty, Britain is trying to cut the cost of the European Union.
As the institution comes of age, Gerry Northam asks whether the EU's spending on itself has become excessive and - if so - whether member states do anything about it.
In Brussels, hundreds of millions of pounds have been found for projects described by Eurosceptics as "self-aggrandisement". An art deco showpiece is being transformed into a new headquarters for the European Council at a cost of around 300 million Euros (£250m). A further 55 million Euros (£46m) is going to create a House of European History - a museum celebrating European integration. A new 20 million Euros (£17m) visitors' centre at the European Parliament, called the Parlamentarium, has been dismissed as a multimedia tribute to itself.
Meanwhile alarm has been raised that money the United Kingdom designates as aid for developing countries is being diverted by Europe to encourage Turkey, Serbia and others to join the Union. MPs claim this money directly disadvantages Britain.
Critics say Europe's expansion comes with an unnecessarily large price tag. Are they right?
Reporter: Gerry Northam
Producer: Chris Doidge.
Last on
Can the government take action to support UK jobs without being accused of protectionism?
READ THE PROGRAMME TRANSCRIPT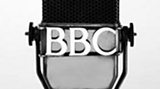 Does the EU spend too much taxpayers' money on self-promotion and encouraging new countries to join?