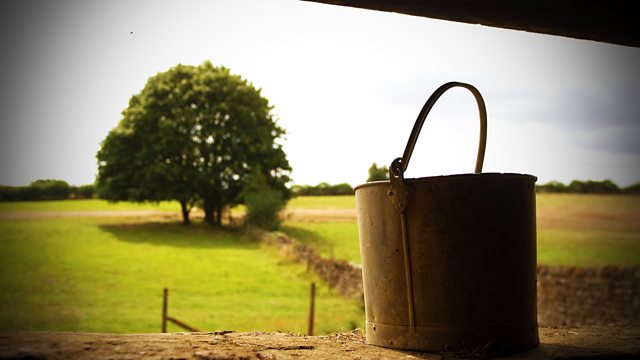 12/02/2013
With help from Jim, Jazzer's come up with a name for the shearing team - the Cutty Sarks. Ed's never heard of the ship, so the connection to a famous 'clipper' goes over his head. Jazzer's been turned down for a grant but is still determined to do the course, on the basis that he'll soon make back the cost.
Brenda visits Bethany on her lunch break. Vicky tells her how Mike got up in the early hours to feed Bethany. Mike shows Brenda how to change a nappy - using his special Tucker Technique.
Brenda enthuses about Mike's hands-on parenting but Tom's clearly not listening. He's engrossed in the ready meal projections, and hasn't even sorted out tea. But he realises it's Shrove Tuesday so that means pancakes in The Bull.
At The Bull, Brenda tells Jazzer that Fallon's passed her probationary period and has been confirmed as manager at Jaxx. Jazzer's not surprised. Jazzer senses that Brenda is not in the best of moods, and Tom admits it's his fault. He hopes Jazzer hasn't forgotten he's doing extra hours from tomorrow. With Pat and Tony away, it's all hands to the pump.
Last on