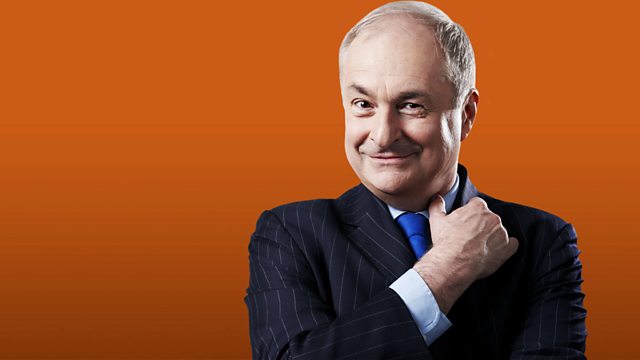 09/02/2013
Paul Gambaccini presents tracks from this week's US charts and hits from the last six decades.
In the feature 'Headline News [Number one albums on noteworthy days]' we hear 'The Cisco Kid' by War from the LP 'The World Is A Ghetto'. It was number one on 11th February 1973. On this date the first American prisoners-of-war were released from Vietnam. We also hear 'Papa Don't Preach' from Madonna's LP 'True Blue'. It was number one on 8th September 1986 - the date of the first broadcast of 'The Oprah Winfrey Show'. In the regular feature 'The First Time Ever I Saw Your Face', tracks are played from albums by Ray Stevens and Beyonce.
In 'A Matter Of Life And Death' Paul celebrates the birthday of Carole King by playing her song 'You've Got A Friend'. We also hear 'Fire' by Ohio Players, in honour of the group's vocalist and guitarist Leroy Bonner, who has recently died. 'It's Not The Same Old Song' highlights 'Home' by Michael Buble and a different song with the same title by Phillip Phillips. Paul continues his countdown of the Top 100 list of songwriters based on success in the American chart from 1955-2005. We hear songs written by Mutt Lange (36) and Keith Richards (35).
Our R&B Number Ones are from 1965 - 'My Girl' by The Temptations - and this week - 'Adorn' by Miguel. We hear Country number ones from 1977 and now by Elvis Presley and Gary Allan. This week's featured past and present Rock number ones are by U2 and The Lumineers. 'Set You Free' by Gary Allan is the week's number one album. 'Thrift Shop' by Macklemore & Ryan Lewis is the best-selling song of the week.
Last on