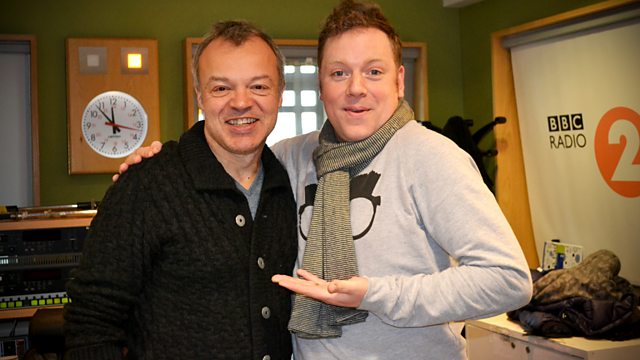 Rufus Hound and Micky Flanagan
A show that came from a rather smelly studio and which brought tears to the eyes of the nation.
First guest Rufus Hound brightened the day with a quick visit before he took to the stage in London's most successful play. He also told us that he loves radio and even built the studio for his student radio station. We should have asked him to fix ours while he was here.
Second guest Micky Flanagan exchanged diet tips with Mr. Norton before revealing he would like to have a shed and that his left arm is bigger than his right. You heard it here first.
Today's I Can't Believe It's Not Better song was Naughty, Naughty, Naughty by Joy Sarney and trust us, it was. Thanks to Stefan in Burnham-on-Sea for suggesting it.
And speaking of thanks, the nation would like to acknowledge Denise Campbell in Hadlow for nominating the song Love, Me by Collin Raye which brought on yet more tears.
Last on