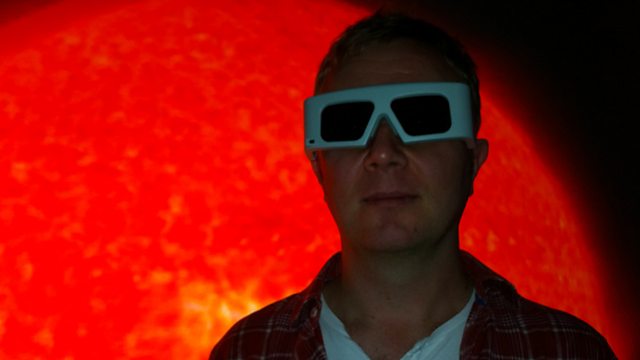 05/02/2013
Our demand for hi-tech gadgets like smartphones is causing a worrying shortage of the materials they're made from. Adam Walton and guests discuss the issue of endangered elements.
Last on
Endangered Elements
Tantalum, hafnium, neodymium, dysprosium and yttrium may sound like characters from Star Wars but they're actually chemical elements which are vitally important in mobile phones, tablets and laptops and flat-screen TVs. Most of us don't realise it but we have half the periodic table in our pockets and as demand for digital technology increases right across the world there's a serious danger that we might start running out of some of these critically important materials.
So, what's the answer? Find new sources of these endangered elements? Recycle them more effectively or replace them with something more common? In this week's Science Café Adam Walton and guests discuss these issues and explore the potential solutions – from recyclable buildings to asteroid mining.

Adam is joined by Dr. Mike Pitts, Lead Specialist in Sustainability at the Technology Strategy Board; Dr. Hywel Jones from Sheffield Hallam University, creator of a project called 'What's in My Stuff?'; and Simon O'Rafferty, Senior Research Officer at the Ecodesign Centre Wales. We also hear from Prof. Barrie Johnson at Bangor University about his work on bio-mining - using bacteria to extract elements from rocks.  
Links
Endangered Elements
Royal Society of Chemistry: Critical Thinking
Royal Society of Chemistry: Visual Periodic Table