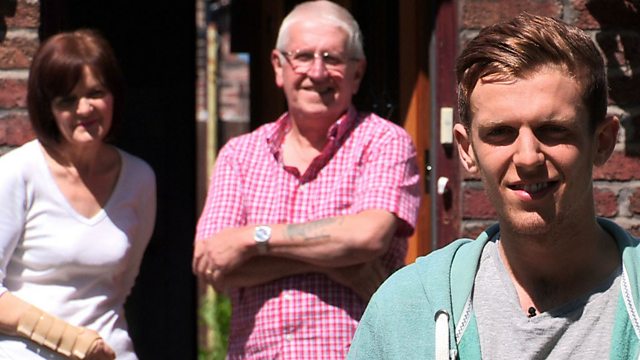 Two 18-year-old boys with completely different lives head off to the Greek party island of Zante.
Builder Phil is leaving his family home in Liverpool for a lads' holiday with best friends Mike and Mark. Phil's dad Bob is a strict former navy man and is expecting him to behave. Phil can do no wrong in his mum Wendy's eyes - all she asks is that he treats women with respect while he's away. However, Phil has optimistically packed 60 condoms for the week and only has one thing on his mind.
In Cheltenham, youngest child Cian is preparing to leave his over-protective mum Angela and her partner John. Two years ago he surprised his mum by coming out as gay, but hasn't been very open with her about it since. Joining him in Zante are friends Sam, Corey and future university housemate Jade. Mum has written him a list of rules, including only drinking two units of alcohol a day - a rule broken before they even get to Gatwick.
On the first day Phil, ignoring his mum's request, wastes no time in looking for a lady to bring back to his hotel room, but with little success. Cian is already well on his way to breaking all his mum's rules, but the night takes a turn for the worse for his group when he goes missing and an ambulance needs to be called for Jade, who has to spend four hours in hospital on a drip.
Things are about to get worse for the boys as their parents land on the island. As they watch what their children have been up to, seeing another side to them proves to be very difficult viewing for both parents.
Last on
Credits
| Role | Contributor |
| --- | --- |
| Series Producer | Jon Lloyd |
| Executive Producer | Jo Scarratt |