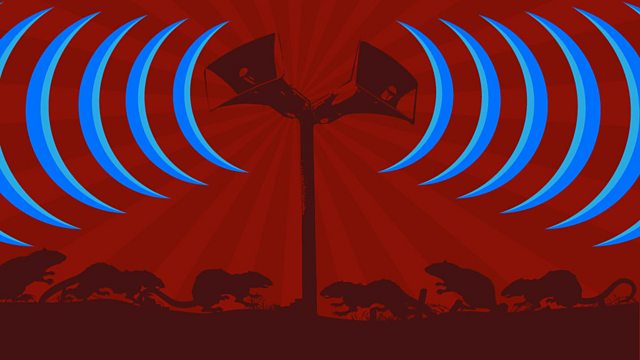 Dramatised by Jonathan Holloway.
Winston Smith works for the Ministry of Truth. Sick and separated from his wife, he lives alone in a one-room flat in Victory Mansions in London, chief city of Airstrip One. Big Brother stares out from every poster, the Thought Police uncover every act of betrayal. When Winston finds love, he discovers that life does not have to be dull and deadening, and awakens to new possibilities.
Directed by Jeremy Mortimer
The Real George Orwell
A Radio 4 journey through the labyrinth that is the life and work of George Orwell.
Of course there is no real George Orwell - it was the pen name of Eric Blair - but he was a writer and political commentator who is very hard to pin down. Ever since his early death in 1950, he has been at one and the same time the darling of some on both the left and the right of British politics - whilst being reviled by others. For all the beautiful simplicity of his writing and storytelling Orwell/Blair is a complex mass of confusions - an anti-establishment, pro-English, ex-Etonian ex-policeman and socialist, who was ardently anti-authoritarian. He was as anti-fascist as he was anti-communist, a former Spanish Civil War soldier who was anti-war but pro the Second World War, and so on and so on.
Through dramatisations of the key books, through four newly commissioned plays that explore the disjuncture between the man who was Eric Blair and the writer who was George Orwell, and through factual programming and readings, Radio 4 will take you on a journey from Burma via Catalonia, Wigan, Jura, Manor Farm along the road that led to Nineteen Eighty-Four, one of the most influential novels of the twentieth century.
Last on
More episodes
Previous
You are at the first episode
What led avowed socialist George Orwell to write a novel that is beloved of the Right?
Christopher Eccleston and Pippa Nixon in studio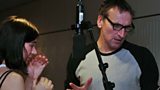 Recording as a scene between Winston and Julia in Studio 60a.
Credits
| Role | Contributor |
| --- | --- |
| Winston Smith | Christopher Eccleston |
| Julia | Pippa Nixon |
| O'Brien | Tim Pigott-Smith |
| Parsons | Kim Wall |
| Syme | Sam Alexander |
| Prostitute | Susie Riddell |
| Actor | Christine Absalom |
| Actor | Don Gilet |
| Actor | Joe Sims |
| Actor | Joshua Swinney |
| Director | Jeremy Mortimer |
| Writer | Jonathan Holloway |