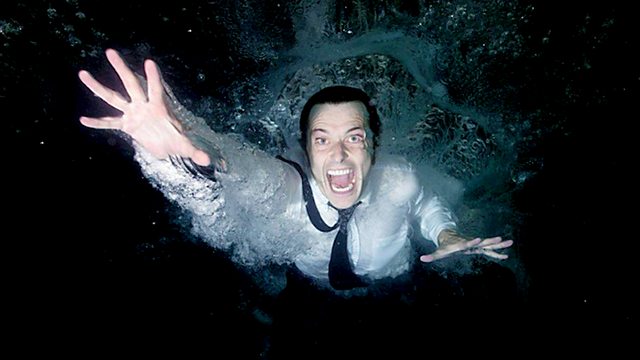 Wreck-It Ralph, and Ice Age art at the British Museum
Listen in pop-out player
Wreck-It Ralph is the latest Disney offering, arriving in time for children at half-term. Its hero is a wouldbegood bad guy trapped in a destructive role in a video game, voiced by John C Reilly. It's got plenty of retro game nostalgia and jokes that children and adults will enjoy but does it have the longevity of the classic Disney movies?
Ice Age Art at the British Museum aims to show that in surviving figurative art from over 20,000 years ago we can see the arrival of the modern mind. Remarkable figures are on show such as the Swimming Reindeer and the Lion Man, alongside the work of artists closer to our own time such as Matisse and Henry Moore. Are we convinced that the artistic endeavour is the same now?
In the Beginning was the End is a new show from the site-responsive theatre company dreamthinkspeak. They're back at a site they've visited before, Somerset House in London, and venturing into some disused labs at King's College too, with a production apparently inspired by Leonardo Da Vinci, the Book of Revelation and the world of Mechatronics.
Harvest, Jim Crace's new historical novel set in the time of the Enclosures, is an account of seven days that will change a community for ever, narrated by one of the villagers, Walter Thirsk, and it's already won praise.
And Mysteries of Lisbon was one of the last projects of the great Chilean director Raul Ruiz who made his home in France. It was released here as a cut-down film but it's about to be shown as he first intended, as a television mini-series. With moments of surreal invention he is a favourite of critics; will a British television audience take to his work?
David Schneider, Gillian Slovo and Giles Fraser join presenter Tom Sutcliffe to review.
Producer: Sarah Johnson.
Last on