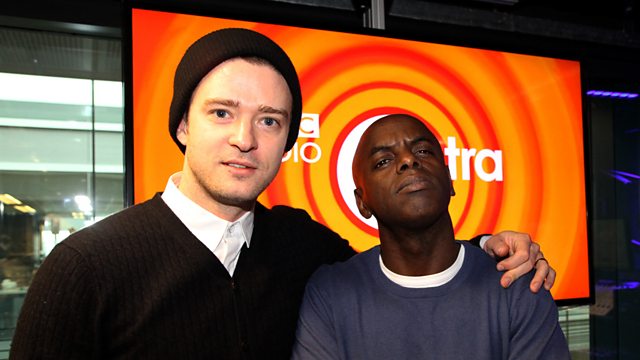 Friday: Justin Timberlake!!!
Justin Timberlake chats to Trevor about his new album, The Brits, the UK's influence on American music and The Grammys.
CJ Beatz goes in the mix for Ledge Of The Week, Method Man.
Plus a final 5 Seconds To Name, and Nick Bright pops by to talk about what's happening on the weekend 1Xtra shows.
Last on