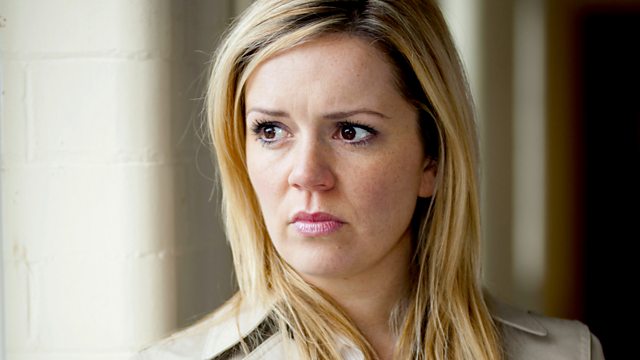 Danielle's a haphazard kind of mum; the house is a tip, she is often late and always disorganised, but all the kids love her. She is funny, kind - and a complete pushover. Danielle always puts on a breezy, witty facade, but it is tough being a single mum when your ex is so resolutely useless. Best mate Sam does what she can for her, paying her cash in hand to take her son to school, but she's busy with her own life. So when Sonia, a new mum at the kids' school befriends her, Danielle is grateful for the support.
Sonia is the best friend anyone could wish for: loyal, attentive and incredibly generous. Danielle only has to look at a possession of Sonia's and it is in her front room by the following day. Eventually the attention begins to be a bit too much - particularly when Sonia's attitude to first aid borders on the obsessive. But Sonia is not about to let Danielle back off - and Danielle does not have the nerve to stand up to her.
So when Sonia starts to get scarily intense, Danielle is driven to ever more extreme - and comical - lengths to avoid her. Will Danielle ever find the strength to stand up for herself?
Last on
Credits
| Role | Contributor |
| --- | --- |
| Danielle | Gillian Kearney |
| Sonia | Natasha Little |
| Sam | Rachel Leskovac |
| Graham | Mark Chatterton |
| Dalip | Sushil Chudasama |
| Producer | Colin McKeown |
| Executive Producer | Colin McKeown |
| Producer | Donna Molloy |
| Director | Pauline Harris |
| Writer | Shaun Duggan |
| Arlene Willis | Fiona Wass |
| Mia | Ashley Ogden |
| Tom | Joseph Wilkins |
| Nathan | Matteo Elezi |
| Sophia | Olivia Cosgrove |
| Kai | Alex Lee Taylor |