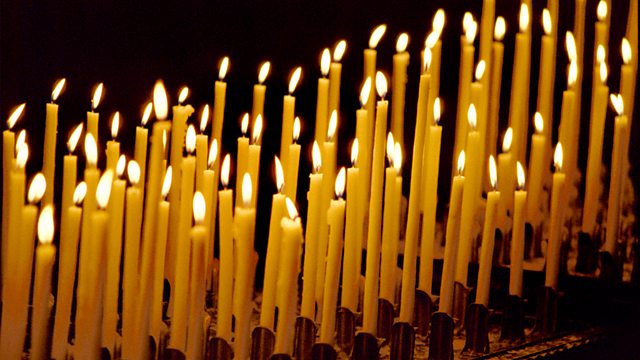 31/01/2013
A spiritual comment and prayer to begin the day with Rabbi Jonathan Wittenberg.
Last on
Rabbi Jonathan Wittenberg
Good Morning.
Today is the last day of January. For many it's the hardest month. The days are short and night soon falls. The festivals are over and the long winter still lies ahead.
It's easy to forget how harsh these damp and often freezing winter months can be for many, especially if we are homeless, or unwell.
If we're old, even getting out to the shops can be a problem, and the dark evenings can be endlessly lonely.
Yet I also love late January and the start of February. The snowdrops come in clumps and clusters. They are humble flowers, simple and pure beneath the trees or in the hedgerows. They are the harbingers of longer days and the richer scents of spring. Nearby them the shoots of early daffodils may already have pierced the soil. They should be wary; the snow may yet cover them for weeks.
If I could learn from a plant I might choose the snowdrop for my role-model. It blooms unafraid of the frost. It brings joy when the earth looks bleak. It heralds growth even while the old leaves still lie on the ground. It rejoices the heart and makes the spirit sing once again.
All this it does without fuss, without fancy or flamboyance.
I would like to be such a person who knows how to show the way to hope and warmth, who can lift the troubled heart.
I believe we all have such gifts within us, if only we are mindful of each other, and listen, and care.
God, where there is loneliness and fear, help us to bring confidence, companionship and joy.