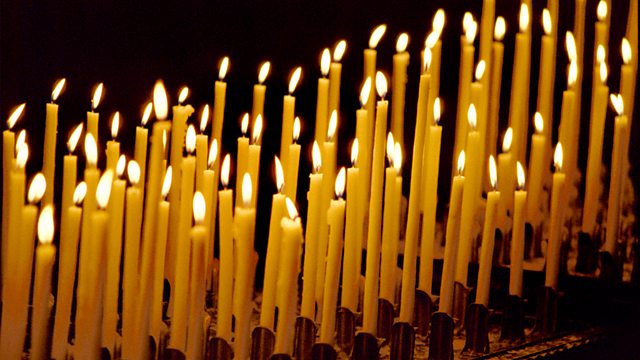 30/01/2013
A spiritual comment and prayer to begin the day with Rabbi Jonathan Wittenberg.
Last on
Rabbi Jonathan Wittenberg
Good morning.
I remember watching as a child, the state funeral of Sir Winston Churchill. Representatives of over one hundred countries followed the cortege.  
My parents, both refugees from Nazi Germany, talked about the impact of Churchill's war-time speeches: you heard that voice and knew who'd win the war. Like many, they felt it was his leadership, his resolve, which turned the tide of history.    
My mother told a more personal story too about the impact a human voice can make.
She had a friend who also fled Germany, but only to Holland, where the Nazi invasion overtook her. Forced to work for the SS, one day she found their radio left on. It was tuned – illegally in Nazi occupied Europe - to the BBC.
During the war my grandfather, a rabbi in Frankfurt before his escape, was asked to broadcast for the BBC in German. Maybe his words might bring comfort to Europe's persecuted peoples.
Hearing her former rabbi's vibrant voice, so encouraging, and so incongruous, in that SS house, the woman, starving and fearful, told herself that she'd survive. She did!
The sound of our voice is unlikely to change history. It probably won't make the difference between life and death.
But everything we say affects the lives of others. At work, at table, in the shops, we can be gentle or harsh, kind or cutting. We can put others down, or lift their spirits and our own.
Good words come from a good heart.
God, be with our hearts, so that our words bring warmth and encouragement to everyone we meet.