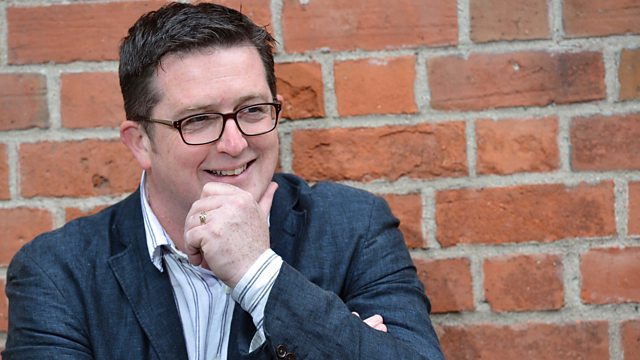 02/02/2013
Join John Toal for big interviews, fascinating people and great craic, plus the best in home-cooked food with recipes from kitchen queen Paula McIntyre. Including News.
Last on
Orange Ginger Cake & Blood Orange Sabayon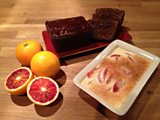 ORANGE GINGER CAKE
175g chopped butter
1 cooking apple, peeled and grated
Zest and juice 2 blood or regular oranges
125g treacle
125g syrup
175g dark brown sugar
2 eggs
175g plain flour
175g wholemeal flour
1 and ½ teaspoons baking soda
1 teaspoon mixed spice
2 teaspoons ground ginger
Set the oven to 160oc.
Butter and line 2 regular loaf tins or 1 10 inch cake tin with parchment paper or loaf tin liners.
Place the orange juice in a large saucepan and boil until half the liquid has evaporated.
Add the butter, cooking apple, treacle and syrup and sugar and cook gently until the butter has melted. Remove from heat and add the orange zest, spice and ginger. Cool.
Add the eggs and beat well.
Mix in the flours and baking soda.
Pour into the cake tin or loaf tins and bake for 35-45 minutes or until a skewer comes out clean.
Cool in the tin for 10 minutes before removing.
BLOOD ORANGE SABAYON
6 blood oranges ( or do this with a variety of citrus fruit)
3 eggs
50g castor sugar
½ teaspoon cinnamon
1 teaspoon vanilla extract 
Cut the tops of the oranges and set upright on a board.
Cut the skin off the oranges with a serrated knife - let the knife curve with the contour of the fruit so as not to take off too much flesh.
Hold the orange in your left hand over a bowl and cut in between the membranes of the segments. When you've removed all the segments squeeze the excess juice into the bowl.
Strain the juice into a pan and boil until you have 4 tablespoons of juice remaining.
Crack the eggs into a glass or metal bowl and whisk in the sugar, cinnamon. vanilla and reduced orange.
Place over a saucepan of boiling water - make sure the pan and the water don't touch and whisk until the mixture becomes thick - about 5 minutes.
Place the orange segments into a big dish and pour over the sabayon.
Grill or blow torch before serving.