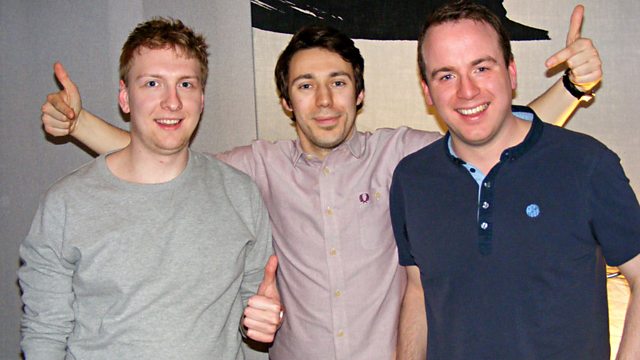 Matt Forde and Joe Lycett
Lol with Tom! Comedians Matt Forde and Joe Lycett join him for his Wednesday Night Club.
This show is dedicated to people who, like Tom, have no plans on a Wednesday night. He'll be inviting a few of his favourite comedians to spend the hour with him in his flat to play some games, talk about the week that's just been and generally have a laugh. Tom will be chatting to comedians you already know and introducing you to the next generation of comedy stars.