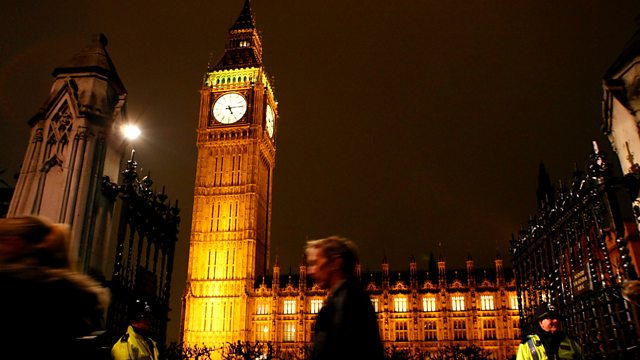 07/02/2013
Labour extract political capital over the latest Government U-turn, as the Education Secretary drops plans to scrap GCSEs in England and replace them with a Baccalaureate Certificate. Rachel Byrne reports on how MPs responded to the surprise development.
Also on the programme.
* A by-election is called for the seat made vacant by the resignation of Chris Huhne.
* A senior peer raises claims of intimidation made against councillors in the North-West before they made a key decision on nuclear storage.
* Simon Jones reports on the first appearance at Parliament of the new Bank of England Governor Mark Carney .
* Kristiina Cooper covers MPs debate on Britain's nuclear energy policy.
* Keith Macdougall reports on exchanges in the Lords over how top civil servants are appointed.
Last on