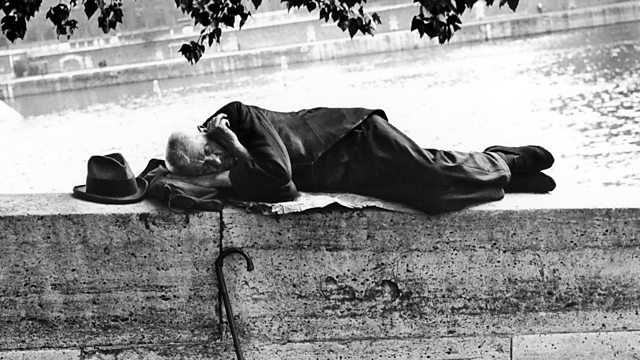 Down and out in London, Orwell meets a couple of pavement artists and considers society's attitudes to those who are forced to beg. Then, forced by the system to move on to new accommodation, he takes to the road, leaving London for the leafy lanes of Lower Binfield.
Read by Joseph Millson
Abridged and produced by Jane Marshall
A Jane Marshall production for BBC Radio 4.
Last on